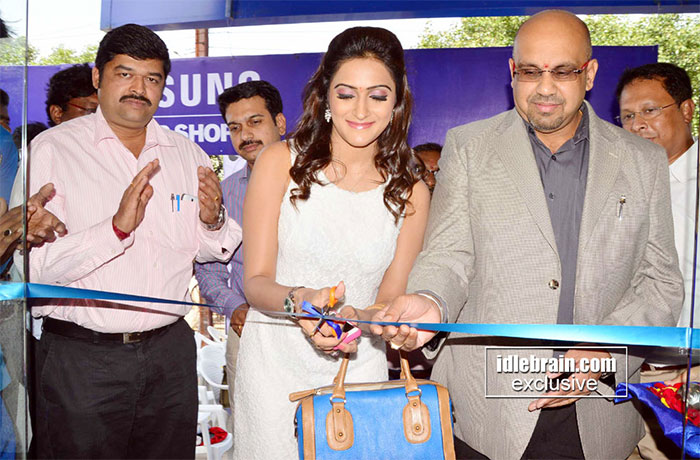 22 August 2013
Hyderabad
Pai International is the most trusted leading retail brand in Electronics & Appliances, Mobile & IT products in Karnataka. Pai International has 56 showrooms spread all over Karnataka, of which includes 18 exclusive Mobile Stores operated under the name "Pai Mobiles" and few "Pai Digital" Stores.
Pai International has achieved a turnover of Rs 511 Crores in 2012-13 and aspiring to grow substantially in this financial year. The first quarter growth for this year was very satisfying for the Brand.
Pai International serves its customers with utmost care with a motto of : " Lowest Price, Best Brands, Best Service, Genuine Offers & Genuine Prizes ", offering a wide array of Electronics, Home Appliances, Mobiles & IT products of all domestic & world class international brands.
Today, Pai International is a household name in Karnataka with a huge loyal customer base. Truly, it is the No.1 Retailer.
Pai International has created a niche name for its transparency in conducting the Lucky Coupon Draw and genuineness in distribution of the Prizes to the customers in Karnataka. Till date Pai International has distributed 101 cars as Bumper Prize to its esteemed customers in Karnataka. Thousands of LCDs, Refrigerators, Washing Machines, Microwave ovens, Mobile phones, Cameras, Induction Cookers, Air Coolers and DVD Players are distributed as prizes. Lakhs of other prizes are also distributed so far.
Pai International was established in the year 2000 with a single outlet in Bangalore by the PAI family and then paved the way for a massive expansion and growth of the company steadily. Now there are 800+ spirited and happy employees work for this Organization.
What started as a small retail outlet is today a leading chain with 56 showrooms spread over Bangalore City and major towns across Karnataka. Today, Pai International is a leading Retailer in Karnataka and now expanding in Hyderabad. Pai International is also the most preferred Retail Channel Partner of World's Leading Brands in Consumer Electronics and Home Appliances.
Today, two Samsung Brands Shops are being inaugurated by two popular Cine Stars of Tollywood : Ms Archana Veda and Ms Priyanka Rao. One store is at Attapur (Pillar No 136) and other one is at Kompally Road, near Suchitra Circle. Soon large format Multi-Brand Stores will be launched in Hyderabad.
Pai International has a very big plan for Hyderabad and will be here to offer Lowest Price, Best Brands, Best Service, Genuine Offers & Genuine Prizes to it's customers.
Pai International is a household name all over Karnataka for Consumer Electronics, Home Appliances, IT Products, Mobile & Digital Products and soon will be the same here in Hyderabad.
Speaking on the occasion Managing Director of Pai International – Mr S. Raj Kumar Pai said : "We must reach each and every family in where ever we are operating. All families should experience the difference and delight that Pai International brings in terms of happiness, comfort & rise in lifestyle. Always work and build on the trust of customers for the best possible service rendered and best moment of truth offered to each customer. Hyderabad will not be an exception". He also added that : "We always believe in few core values like : Trust, Transparency & Honest dealings, Fairness & Impartiality at every step. Reformation and innovation for better Customer delight and we always Work for Customer. We will win the hearts of Hyderabad customers with the same approach".
Speaking on the occasion Mr Prashant K Das who manages the A.P. operation for Pai International, mentioned : "We fully focus on CUSTOMER DRIVEN ACTIVITIES, always harp on - WINNING TEAM and are DEDICATED TO CONTINUOUS IMPROVEMENT. This makes us the most dynamic and successful retail Brand. We value our employees and ensure that they are well motivated and remunerated always."
Mr Atul Jain, Sr V.P. and Mr Alok Pathak, General Manager of Samsung India Electronics Ltd who graced the occasions of the inaugurations of both the Samsung Brand Shops which are launched in Attapur and Kompally congratulated Pai International Team for their entry in Hyderabad market with the Samsung Brand Stores and wished all the success.