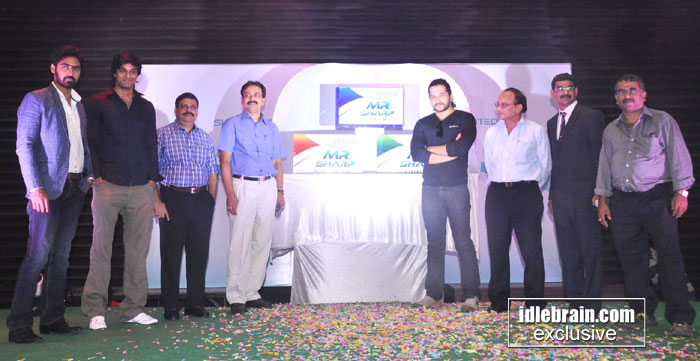 22 March 2013
Hyderabad
Sharp Super Products Galore in City Market - Tollywood Upcoming actors graced the event
Hyderabad: Sharp International Products Pvt. Ltd, a personal grooming products manufacturing company launched out its initial range of consumer friendly, global standards sagety Razor Blades in Hyderabad market. A programme held in Chiran Fort Club on Friday products launched by company Directors Mr. Subba Rao, Mr. Madan Mohan Reddy, Mr. Anthony and marketing general manager Mr. Surya Prakash. Mr. and Mrs Hyderabad - 2013 winners and upcoming actors of tollywood Yanthisha, Avanthisha, Abhirami, Ashish Gandhi, Praveen also graced the occasion.
"The overall product offering is well designed with product and packaging comparable with international standards with price rendering a real value for money for the Indian consumer" director Subbarao said. "The products are all set to give you a delightful experience" he added.
"For the smooth feel and the gloss that lasts longer one can must try these products" said another director Madan Mohan Reddy. "These are made with edge coating like chromium, platinum, DLC, Gold" he told.
"These double edged blades and twin blades at budget and premium price points" director of the Sharp International products Mr Anthony said."Our mission to strive to be the market leader in providing international quality products in shaving and grooming industry. We aspire to be a master brand and enjoy customer trust and loyalty by continuously exceeding their expectations" he concluded. This event organized by Retro Events.