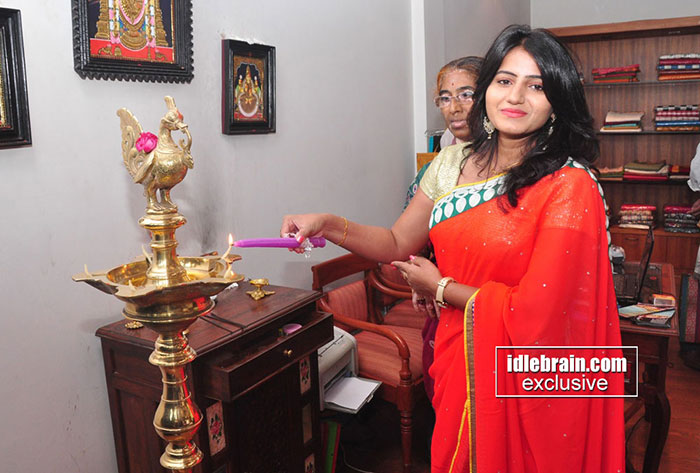 16 September 2013
Hyderabad
Shrujan-Threads of Life, a Non- profit organisation from Kutch, Gujarat organised Shrujan Hand Embroidered Exhibition at Veeves boutique, Road no 14, Banjara Hills. The exhibition will be on till 19th October 2013, open from 10.30 am to 8.30pm.
Tollywood Actress Tanusha (Back Bench Student Movie Fame) inaugurated the exhibition by lighting the lamp. "It's glad to see various apparels, particularly embroidery saris and life style products being showcased for the Fashion Connoisseurs" said Tanusha.
Designers like Smt Chandaben Shroff, Harita kapoor, Swati Dalal, Shimoli Shah and Keyur put in their souls and minds together to bring about the best depiction of these embroideries for urban customers.
The Exhibition showcases 16 different types of embroideries, which have been social and cultural symbols of kutchhi communities and are passed from mothers to their daughters. Embroideries such as aari, ahir, chakan, gotanv, jat fakirani, jat garasiya, kambiro & Khuditebha, kharek, mukkko, neran, pakko, rabari, soof on exquisite sarees, kurtas, dupattas, stoles, mufflars, tops, quilts, shawls and life style products such as bags, mobile covers, wall hangings , Home furnishings are the main features of this exposition.