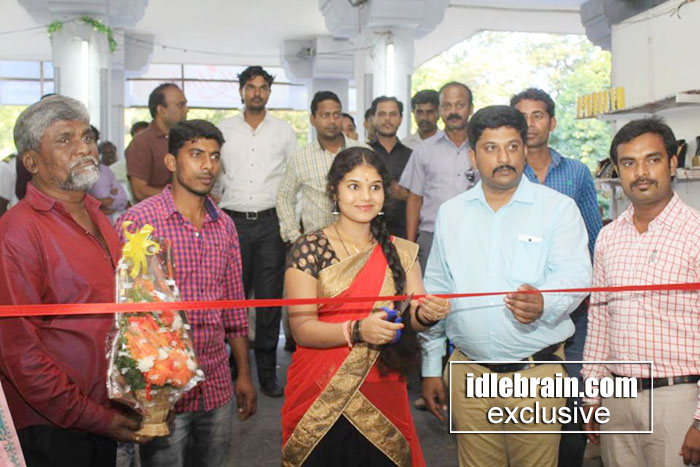 31 January 2015
Hyderabad
Hastashilpi - Artisans and weavers welfare Association Organized a 10-days 'Silk India Expo-2015' at Nungambakam Valluvarkottam, Chennai. Expo will be on till 1st February 2015. Kollywood Actress Anu Krishna (Kaththi Movie fame) Inaugurated exposition by lighting the traditional lamp. "It's glad to see various apparel, particularly Silk designer wear, designers sarees, furnishings to be showcased in city under one roof'' said Actress Anu Krishna.
"Various Silk Saree Weavers, Handloom Clusters and Silk Co-operative Societies showcasing products in exposition, The intension of the organization is to make accessible and attain the products directly to the customers, without the mediators' to the weavers and artisans'' said, organiser Abhinand.
#Many Products from over all India ..
Hand Block Print Saris, Suit & Silk Bed Covers, Designer ware & Border, Lazes, Kurtis, Hand Woven Matka & Assam Muga Fabrics, Apoorva Silk Saris, Baluchuri Saris, Embroidered designer silk saris and dress materials, Bhagalpur suits, Printed Silk Saris, Reshmi plain and Butti saris, Karnataka Silk Saris, Maheswari, Chanderi Silk Saris & Suit and Kota silk, Mulberry silk with temple border, Banaras Jamdani, Hand-woven saris will on display.
Mysore Silk Saris, Crepe & Georgette Silk Saris, Chiffon Silk Saris, Tassar silk sarees and suit, Kanchipuram Silk Saris & Wedding Saris, Designer fancy Saris, Darmavaram Silk Saris, Raw Silk & Tassar, Jute Silk Saris, Dhaka Silk Saris, Handloom Silk Cotton Saris, Silk Blends Saris & Stole, Silk Shawls, Silk Blends Fabrics/ Furnishing, Uppada, Gadwal Silk Saris and much many more products through out country in this exposition.