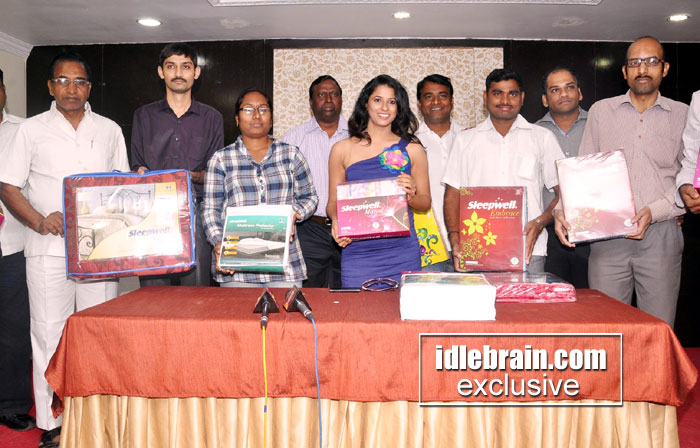 Hyderabad, December 2012:Sleepwell, India's leading mattresses brand and manufacturer from the stable of Sheela Group, today Announced a wide range of comfort accessory Products. This New range of products lntroduced by Tollywood Actress , NRI Movie fame Shravya Reddy at star hotel in Hyderabad. `Sleep supports solutions that lead to good health and serenity In our daily life' Actress Shravya added on this occasion.

"At Sleepwell World stores, customers can experience the entire range of Sleepwell products such as spring mattresses, flexi PUF mattresses, flexi coir mattresses, pillows, bolsters and back cushions, furniture line, sheet and seat cushions & newly introduced 4 accessories bedsheets , comforters, mattress protectors, molded visco pillows that provide state-of-the-art sleep support solutions leading to good health and serenity," commented Mr K. Narendra Mohan , Manager Sales Andhra Pradesh, Sleepwell World.

"Sleepwell has been making top-of-the-line mattresses for over four decades now. And, this brand gives the customers a real value to their money," Mr Sangameshwar, Sleepwells Hyderabad Zonal Distributer' Said.