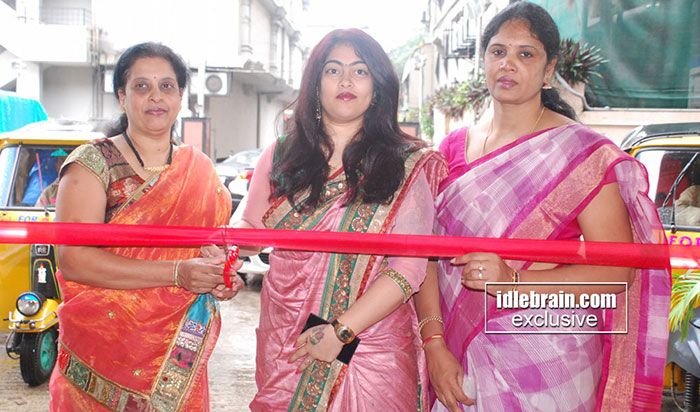 25 October 2013
Hyderabad
Hyderabad, October 2013: Styles & Weaves, a 3-days exhibition organized by My Identity organisation, with an objective of promoting designers, women entrepreneurs, artisans. Dr Seetha Vuppala, Kuchpudi dancer, Rotary Past Dist Asst Governor and Hyderabad socialite Shravani Reddy inaugurated the lighting traditional lamp at Kamma sangham hall, Ameerpet, Hyderabad. The exposition will be on till 27th October 2013.
"Awareness about fashion has been increasing in the city, its glad to showcasing various apparel for the fashion connoisseurs under one roof" Dr Seetha Vuppala, Shravani Reddy said on this occassion.
"In this exhibition, renowned fashion designers, best artisans across the country are presenting their designer jewellery and lifestyle accessories. Designers from Kolkata, Bombay, Bangalore, Ahmedabad, Madhya Pradesh, Delhi, and Hyderabad are showcasing their handicrafted designer sarees, dress materials, gold jewellery, imitation jewellery, hand bags and fancy items in the exposition" said organizer Manjulatha.