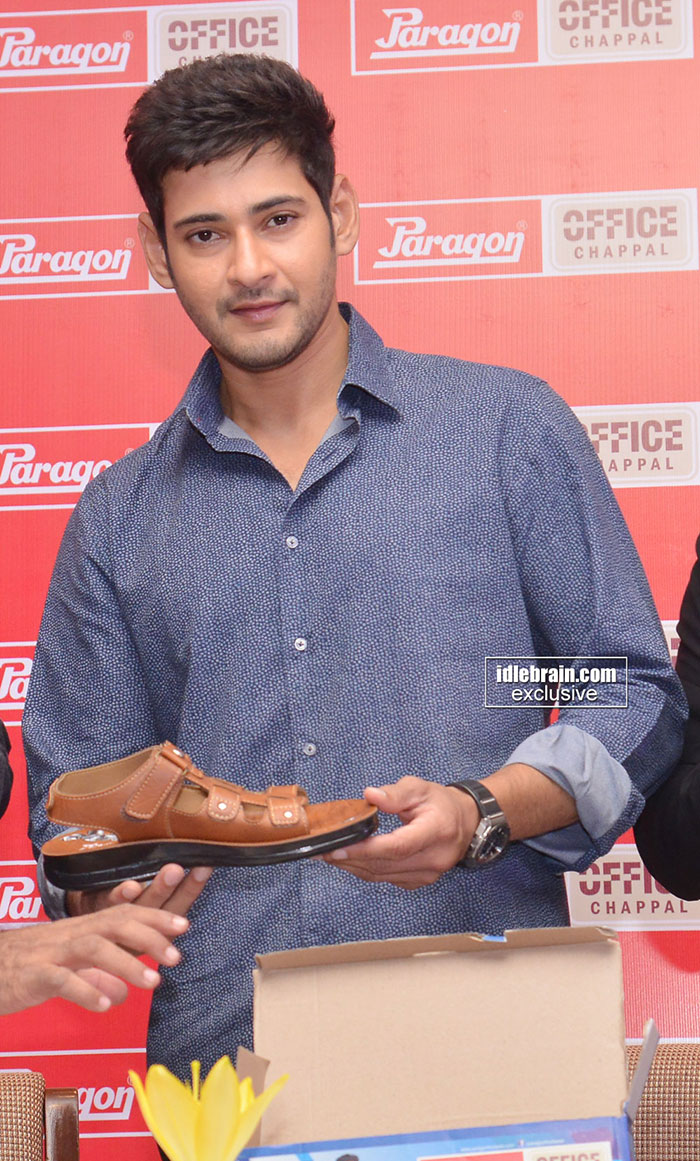 09 September 2014
Hyderabad
Paragon Ropes in Movie Super Star Mahesh Babu as its brand ambassador
Company draws up ambitious plans to become India's largest footwear brand and reach 5000Cr turnover by 2020
The Country's largest selling footwear brand, Paragon has signed Super Star Mahesh Babu as it's Brand Ambassador as part of its ambitious growth plan to become a Rs. 5000Cr company by 2020 and to penetrate untapped domestic and international markets. To kick off its campaign in the region the company unveiled its new "Tough & Stylish" commercial featuring Mahesh Babu in Hyderabad today.
"Paragon has always been a global trendsetter and I'm proud to be part of a legacy brand that as dedicated to the pursuit of class and quality as I have been throughout my career." Super Star Mahesh Babu said after unveiling the Paragon office collection. The star later took to twitter to announce the brand partnership to his 854K followers.
Joseph Zachariah, Director Marketing of Paragon group said Mahesh Babu personified the glamour of achievement. As Paragon's brand ambassador, Mahesh Babu will take a central role in our brand's campaign promise of being "tough and stylish" that rolls out from today.
"We expect to sell 14Cr pairs this fiscal from 12Cr we sold last in the las fiscal and hope to achieve Rs. 1600 crore turnover mark during 2014-15.' Joseph added. The company had clocked a turnover of Rs 1400 crore in 2013-14. The company may also consider ramping up the installed capacity of the plant in the next two-three years to meet its targets.
Paragon's Office Chappal' collection of men's footwear popularity is rising rapidly as consumers find its quality, comfort and style irresistible. To broaden the brand's prime style conscious male youngster's consumer base, Paragon has introduced a range of attractive and fashionable chappal, in tune with the latest market trends. These new moves are expected to consolidate the brand's grip tn the domestic market and sustain its leadership consistently.
"We are very excited about this brand partnership as we feel Mahesh Babu's 'tough & stylish' appeal perfectly matches our brand's key attributes", said Thomas Mani, Owner and Director, Paragon group. We Feel there is a considerable opportunity to expand our consumer base in southern market and this partnership will certainly fuel our growth in a significant manner.
Super Star Mahesh Babu joins a number of high profile endorsements who represent Paragon brands nationally.