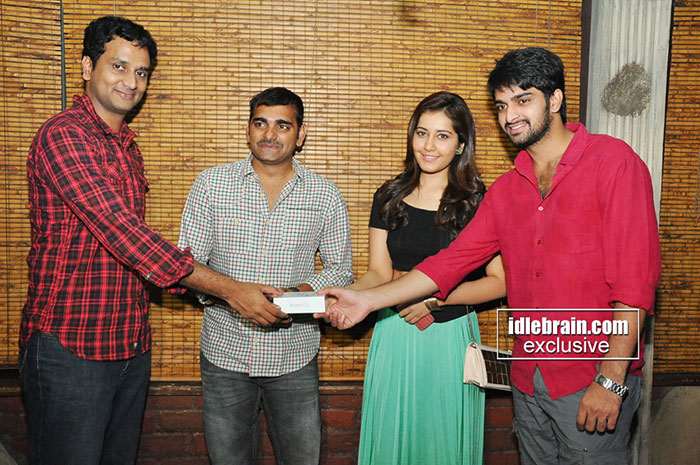 25 June 2014
Hyderabad
"Oohalu Gusagusalade"Team gifted "I Phone 5S" to the Winner of Radio Mirchi Contest.
Recently "Radio Mirchi 98.3 FM" Conducted a contest based on "Oohalu Gusagusalade" Film and out of hundreds of participants.. 30 members were selected as winners and from those 30.. ONE was selected as a winner and gifted "I Phone 5S".
And also the whole team of "Oohalu GUsagusalade" and Radio Mirchi Contest Winners had a great time @ Ohri's.
The Winners Were so happy spending some pleasant time with the "Oohalu Gusagusalade" Team and the "I Phone 5S" Winner is on CLOUD NINE For getting a 50,000/- worth mobile for free.