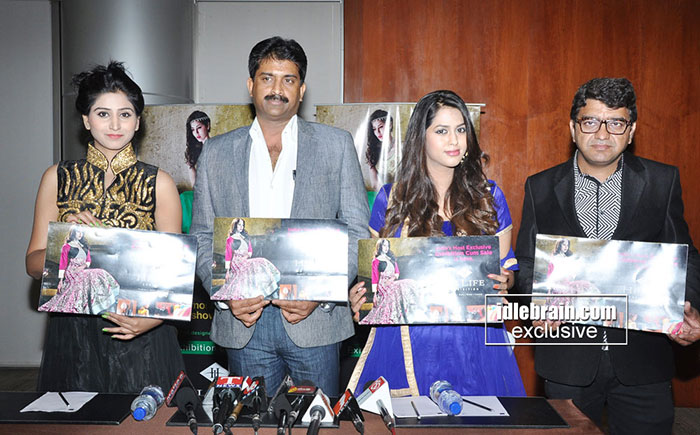 08 December 2014
Hyderabad
Indias grandest Fashion Fanfare, Hi Life, a -3days exclusive fashion, lifestyle and luxury Expo 2014, to be held from 10th December 2014, at Novotel,Hyderabad International Convention Center (HICC), Madhapur, Hyderabad. The Exposition will be on till 12th December 2014.
As a part of this, curtain raiser Tollywood Actress, Shamili Sounderajan ,unvelid the Poster."Platforms such as this are required to reach out women looking for well-designed Saris, life style accessories, Elegance believes in bringing the latest Trend to the people" Shamili said.
"Presenting the most vibrant fashion work of over 250 top most fashion designers, Exclusive collection of furnishing, handpicked artefacts,art collectibles and home decor objects. Latest international trends in fashion, personal style, gifting solutions" founder ,Aby P.Dominic, said.
"From traditional to contemporary clothes, ethnic to modern jewellery, classy chic accessories, designer sarees, suits and blouse, hair fashion accessories,footwear, bags, designer kids-wear and spectacular gold, sparkling diamonds, silver furniture, paintaings, antiques many more articles displayed in exposition" he added.