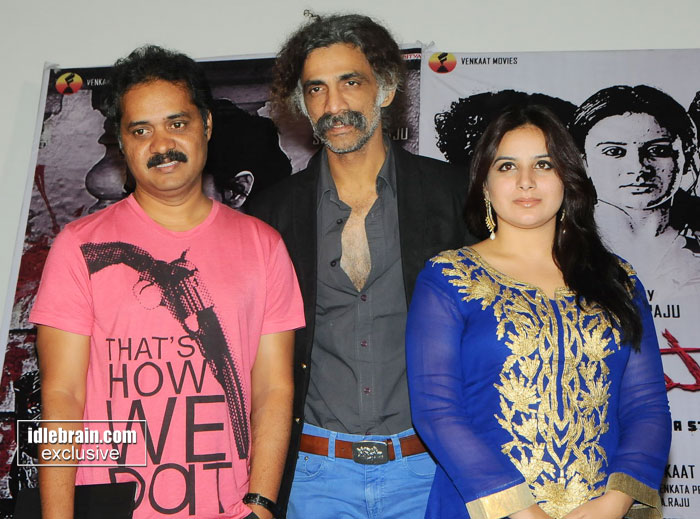 Director Srinivasa Raju, Makrand Deshpande & Pooja Gandhi
Dandupalyam is a Telugu remake of Kannada hit Dandupalya which is based on a true story of a Dandupalya village based gang that has created havoc in Bangalore city with serial murders, robbery and rape. Srinivasa Raju has directed this film. The unit has arranged a press show today which was also attended by Srinivas Raju, Makrand Deshpande and Pooja Gandhi.
Speaking on the occasion director Srinivasa Raju said, "I have done a couple of regular commercial films earlier. This is my 3rd film and it belongs to new genre. When we released the first look, it created a lot of sensation and controversy. It went on to become a big hit in Kannada. Whatever we have shown in this movie is 5% of what really happened. This film will be helpful for women as it creates awareness about the dangers from strangers. Lot of people might debate that showing killings in film will inspire people to commit them. I don't agree with it. There have been many worldwar films in Hollywood and they were appreciated. This is also an attempt to bring out a real incident and it was applauded in Kannada. We are going to bring part 2 of Dandupalyam soon. Part 1 has shown the modus operandi of the gang and part 2 will show politicians-police nexus with the gang. The original cut of the film is of 4 hours duration. Hence I bifurcated it into two. The climax of this film is the interval point of the first cut. The second half is going to be released Dandupalyam 2 soon. My wife too is against these kinds of subjects. But I have done it as to test a new genre and worked very well in Kannada."
Actress Pooja Gandhi who did the controversial role in this film with nude-back shots said, "This film has created severe controversies and we came over all the hurdles to release this film in Kannada. I hope that this film will do well in Telugu as well"
Makrand Deshpande said that he is very happy with the way his character is appreciated in the film.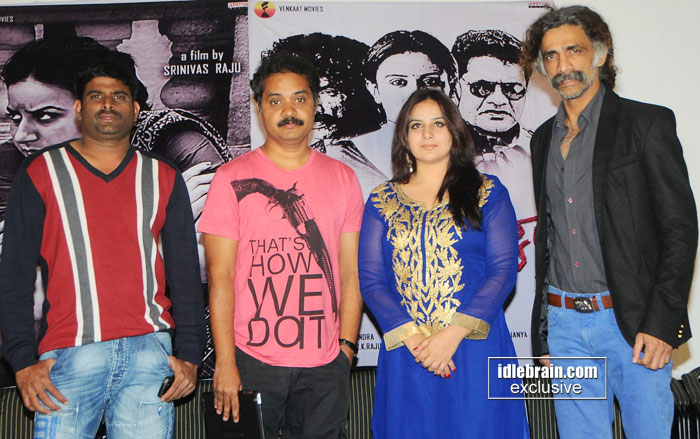 KRK, Director Srinivasa Raju, Makrand Deshpande & Pooja Gandhi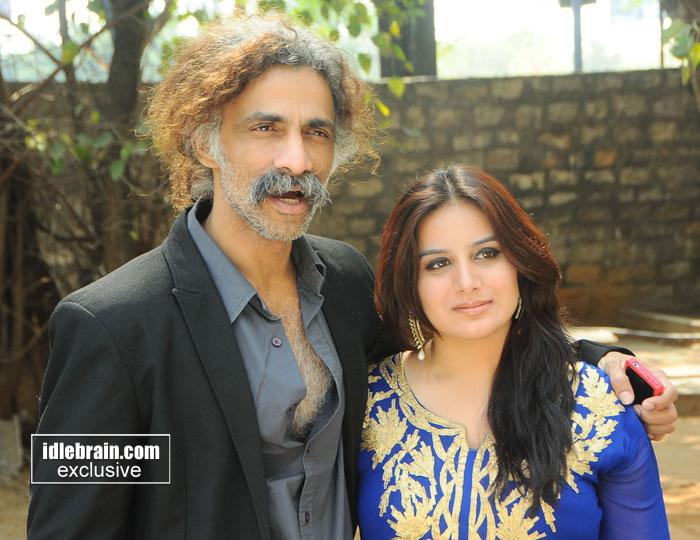 Makrand Deshpande & Pooja Gandhi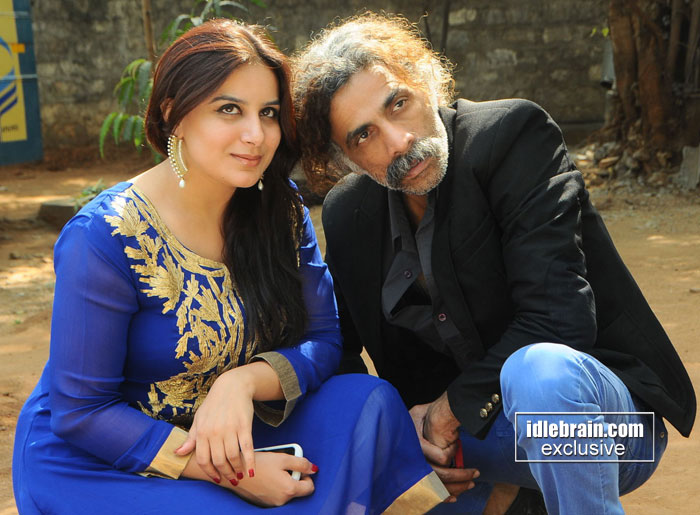 Makrand Deshpande & Pooja Gandhi