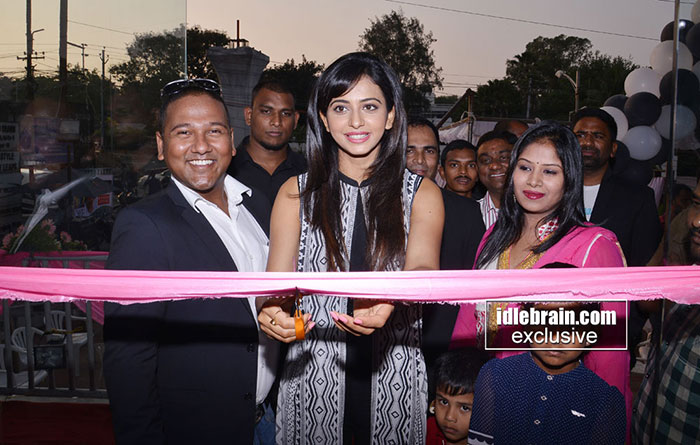 10 October 2014
Hyderabad
It's Hyderabad which is now the priority city for many International Brands is here welcoming "India's First International Multi-brand Retail" showroom, "DIVAZEA".
Divazea-Is a concept stores for today's woman, it's for the woman who is corporate, fun loving, fashionable, adventures and beautiful. Divazea features range of international brands at their outlets-FFC Newyork-Brand Popular for Women's Fashion Footwear, Bags & Accessories-FFC Newyork has range of fashionable footwear, bags & accessories, FFC-Newyork is a brand which has conceptualize the fashion of footwear's, bags & accessories which are classy, stylish, and affordable. The Brands featured at DIVAZEA are Elissance-Paris-Cosmetic Brand. Elissance is a cosmetic brand which is affordable and makes woman look more gorgeous, Other Brands at Divazea are Oviya-Fashion Forward and many more.
Speaking on the occasion of Inauguration of First Outlet of DIVZEA-Mr Harshavardhan Galla-M.D- Fuerza Retail- the company which will be opening DIVAZEA across Indian Cities said "Fuerza Retail has lot much to offer, Mr Harshavardhan added that "Divazea will soon be featured in most of the parts of the country, Divazea is in its expansion mode and will soon expand with many other stores across Hyderabad as well.
Mr Harshavardhan Galla further added they would be lot of value additions to Divazea stores, he said many other international brands will be added to the fashion line at Divazea apart from Fashion Line-Divazea Stores which is exclusively for women will feature Lingerie's, scarf's, hat's and many more. He said, apart from the fashion line, regular International Fashion Expert talks, seminars will be held at the Divazea Stores and people would be more educated about fashion and clothing's.