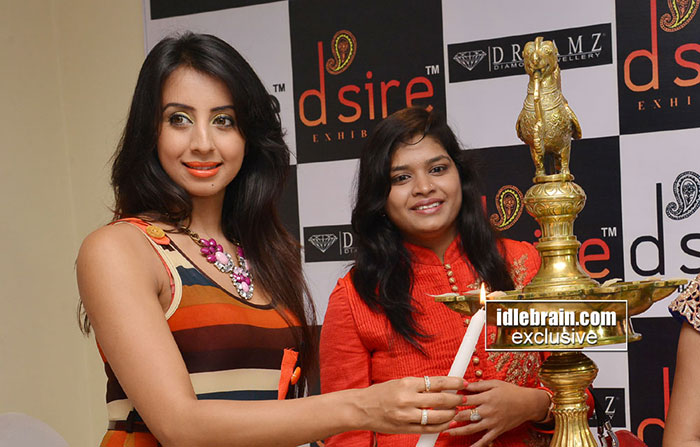 14 November 2014
Hyderabad
Desire Features More Than 80 Top Designers, Showcasing More Than 150 Lakh+Designs.
Actress Sanjjanaa Inaugurates The Exhibition.
Desire Features Special Wedding Collection For the Upcoming Wedding Season
Desire - a poineer Name of Designer Exhibition across India is here Presenting its Exhibition again-Showcasing the collection of the designers participating in Desire Designer Exhibition from 14th & 15 th November, 2014 at Hotel Taj Krishna. Desire is renowned for its exquisite designs and had created a unqiue name of its exhibition in an ever increasing market of designer exhibition across India. Desire which has been travelling all over country has tasted success and heavy footballs whereever it ventured. The organizer of this exhibition Mrs. Anita Agarwal who has started the trend of designer Exhibition in Hyderabad said that Desire has been always special for Hyderabadi's, it has always offerd unique, exceptional and creative designers from any oter expo.
"Desire exhibition showcase a variety of collection that is a mix of both traditional dressing and also contemporary dressing. Hyderabadi people have given us lot of love and have always appreciated the collection we showcase. We hope to give the crowd of the city another exclusive exhibition. Desire has includes designs from many National & International designers in the expo and special wedding collection is being featured for the upcoming wedding season.", said Anita Agarwal, Chief Oraganizer of Desire on the occasion of the curtain rasier.