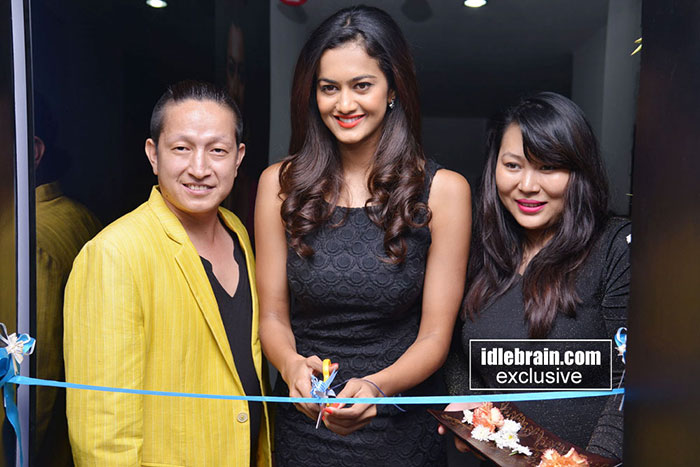 28 Novmber 2014
Hyderabad
SIRO is a first-of-its-kind makeup and hair-styling studio Inaugurated by Tollywood Actress Shubra Aiyappa at Road # 78, Opp Film Nagar Temple, above Bata Showroom, Jubilee Hills, Hyderabad. Edward and Zing worked for IIFA Awards, Wills Life-style, Fashion Week, Couture Fashion Week, & GIMA, now they started their first of its kind makeup and hair styling studio.
Speaking on the occasion,Actress Shrubha said "Make up,hair styling play an important role in lending that glamorous touch to every one life style. Make up is all about working on the individual features of each person and enhancing the beauty of it.
"Siro offering professional services that will take care of complete personal make-up for partys , bridal, Celebrity weddings & fashion shows photo-shoots. Its one stop destination for all personal hign end Make-up" Edward and Zing Said on the occasion.
Beauty experts and makeup artists qualified and certified in house team with excellent knowledge in handling high-end beauty products are engaged in providing customer-friendly services" they told news men here.