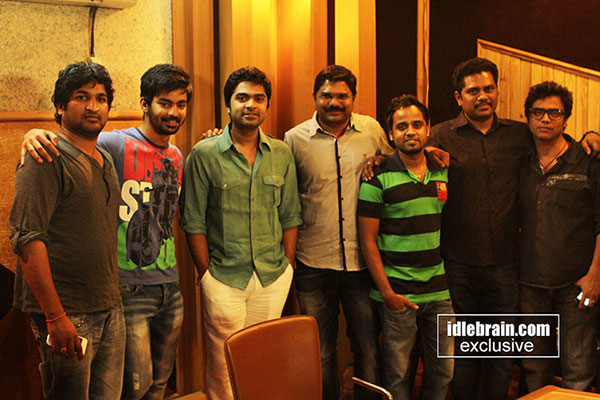 "Back Bench Student – His breakup + Love Story" directed by Madhura Sreedhar, presented by Multidimensions Pvt.Ltd & produced by Dr.M.V.K Reddy under Shirdi Sai Combines banner is energized for Young Super Star "SIMBHU" singing the power mix of Jagada Jagada song. This Jagada Jagada song is a tribute to yester year's song Jagada Jagada from the blockbuster movie "Geethanjali" composed by Ilayaraja.

"SIMBHU" told he is very excited to see his childhood buddy Mahat getting introduced in Telugu film industry. He is more than happy to sing Jagada Jagada song, Sunil Kashyap gave electrifying music & Sirasri wrote excellent lyrics. "I wish all the best for director Madhura Sreedhar & entire Back Bench Student team".

The movie Back Bench Student starring Mahat Raghavendra, Piaa Bajpai, Archana Kavi, Brahmanandam, Ali etc; is gearing up for audio release on 16 Feb, 2013 with many guests from the film industry.