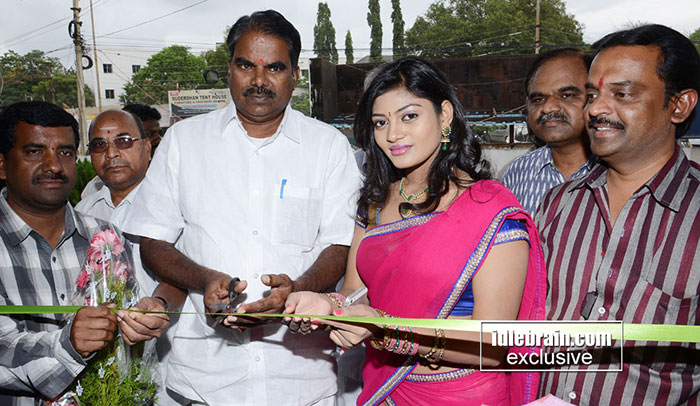 22 October 2013
Hyderabad
Artisans of the world-renowned Pochampally Ikat displayed their intricate works at the 'Pochampally Ikat Art Mela' held at Y.W.C.A at West Marredpally, Secunderabad, on Tuesday.
Inaugurating the exhibition, which will be on till October 31, Tollywood actress and 'Tadhaka' movie-fame Sowmya, said that by showcasing their products in such exhibitions, artisans could promote their products much effectively.
Speaking on the occasion, Pochampally Handloom Park chief executive officer Damodar, chairman Devendar and former chairman Krishna said that the artisans had been creating various handloom products using sophisticated technologies and special Ikkat methodologies.
"On offer at the mela are sarees, dress material, table linen, cushions, bed sheets, stoles and home furnishings that match the current trends," they said.
The 'Pochampally Ikkat Art Mela' is being organised the Pochampally Handloom Park. Pochampally Ikkat, whose history dates backs to centuries, has already received the geographical identification (GI).