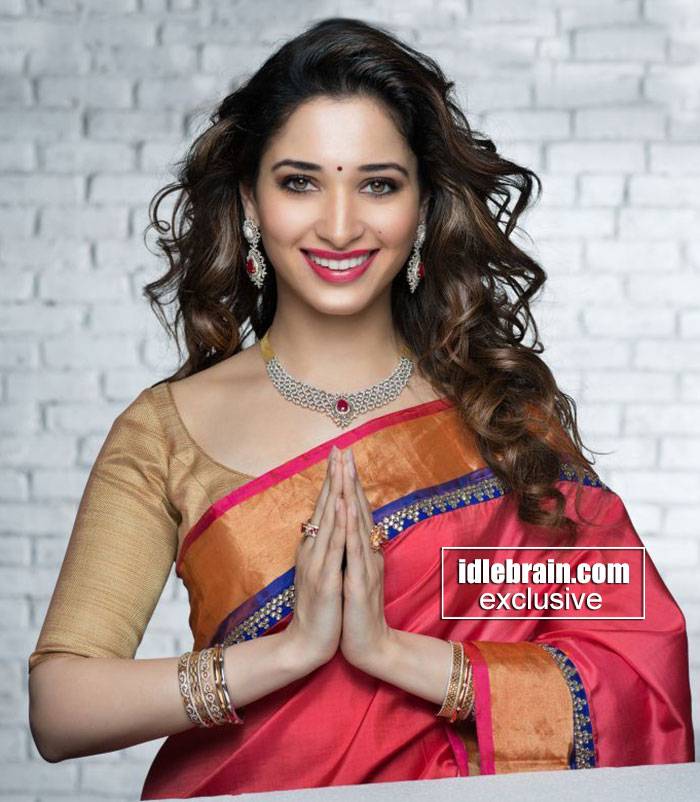 21 April 2015
Hyderabad
- Today on the 20th of April, 2015 being the auspicious beginning of Akshaya Tritiya, Tamannaah Bhatia has successfully launched the www.witengold.com along with her father, Mr.Santosh Bhatia
- Witengold.com offers unique and exquisite designs for every occasion
Fashionista and accomplished South-Indian actor, Tamannaah Bhatia, who has a penchant for unique and elegant jewellery, has now decided to take this passion to the next level. The actor along with her father, Mr.Santosh Bhatia has successfully launched her own online jewellery line venture- 'www.witengold.com'. The website has gone live on the 20th of April 2015,which marks the auspicious beginning of Akshaya Tritiya.
Seen at various events lately, wearing jewellery designed by Tamannaah herself, the actor is excited about the new venture she's embarking on.
"Jewellery designing caught my fancy at an early age as my father is also into jewellery business. I liked what I designed initially and that encouraged me to venture into it further",said Tamannaah Bhatia who is also the Creative Head of witengold.com.
"The beauty of my collection is that it defines today's woman. The pieces will be stylish and contemporary and will comprise of exquisite designs apt for all occasions", she added.
According to Mr.Santosh Bhatia, CEO and Founder, witengold.com, "We are very happy to announce the launch of our jewellery venture in the e-commerce space. Witengold.com ensures the customer finest quality gemstones and diamonds which are ethically sourced. The designs we offer are beautiful, timeless and above all, affordable. We are very confident that witengold.com will have something to offer everyone."
Witengold.com has an in-house design team with Tamannaah Bhatia, herself, at its helm. From world class jewellery designing, to manufacturing and marketing set-up, Witengold.com does all functions in-house thus enabling them to save costs in the entire value chain. This in-turn lets the brand provide designs at an affordable rate.
About www.witengold.com:
"www.witengold.com" the brand is owned by Tamannaah Bejeweled Private Limited, a family-owned company of Mr. Santosh Bhatia and Mrs. Rajni Bhatia. We are on a mission to take the mystery out of your purchase by offering you the finest quality of diamonds and jewellery designs, along with expert guidance and education. All diamond jewellery of WiteNGold is certified by most trusted, highly respected grading labs namely IGI, EGL, GII, GIA .
www.witengold.com has its own in-house world class jewellery designing, manufacturing and marketing set-up thus enabling them to save costs in the entire value chain. These savings enable www.witengold.com to sell at more affordable prices to their customers. The uniqueness of the site lies in the fact that the portal has an entire "Ready To Ship" inventory the first of its kind in the e-commerce space in India.