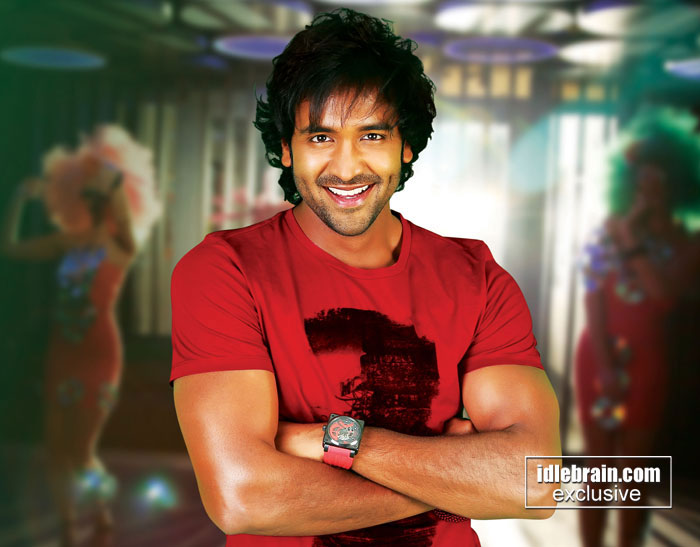 4 November 2013
Hyderabad
Vishnu Manchu's smash hit Telugu film 'Doosukeltha' which made a record opening last week in Andhra Pradesh will arrive in Kerala theaters titled as 'Sarva Kala Vallavan' in Malayalam on Nov 8.  This is Vishnu Manchu's second film to hit the Kerala screens after his debut film 'Endinum Ready' last year.
The new Telugu film Doosukeltha has broken all his past movie records worldwide and is clearly on its way to become the biggest grosser of all time, paving way for Vishnu Manchu to join the 40cr club.
I am super excited to be back in Kerala after the audience humble thumbs up to my earlier film 'Endinum Ready' says Actor Vishnu Manchu. I hope this new film will help cement a strong place in hearts of Kerala movie audience.

'Sarva
Kala Vallavan' is packed with an endless array of things to keep you entertained; even when the curtain is down adds Vishnu Manchu.

"The first half of the film is gripping, the second half of the film even more absorbing' Vishnu brings in many surprises 'very firmly in the shoes' of the character he plays scene after scene with his excellent comic timing and gives admirable finish to the film with a fabulous stunt climax scene." says Veeru Potla the Writer Director of the film.
Sarva Kala Vallavan is a story of boy who goes all out of his way to help anyone who does even the smallest of favor for him. It is an out and out action comedy movie, which is high on entertainment quotient. Vishnu Manchu's superb performance is the main attraction in the movie.

The action comedy film is packed with high powered action choreographed by Kecha from Thailand, fantastic dance sequences choreographed by Bollywood choreographers Ganesh Acharya and Prem Prakshit.
Actor Vishnu Manchu, who recently completed a decade in the film industry says the harder I work, the luckier I get. I anticipate good response to Sarva Kala Vallavan.
The rights of the film in many territories were sold for a big price in the state of Andhra Pradesh and overseas market.
The film is being produced by Manchu Mohan Babu on 24 Frames Factory banner and presented by Vishnu's daughters Ariaana and Viviana. Lavanya Tripathi plays the female lead in the film.