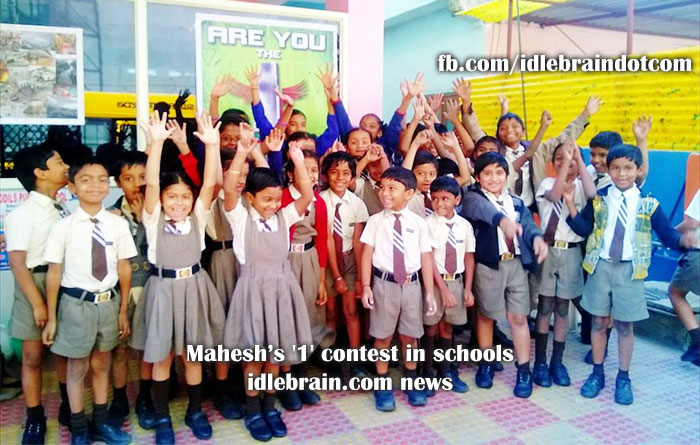 13 December 2013
Hyderabad
14 Reels Entertainment has a name for their unique and innovative ways of promoting a film. They started their out-of-the-box thinking with "College Dookudu", during the release of the film "Dookudu" and now, they initiated the first time ever, statewide contest for school children.
"Are You The 1" gained huge response with more than 400 schools participating in the contest through out the state. It has been the talk of the town all over A.P since Thursday. The contest finds the best student in Andhra Pradesh from each class and will identify them with "No.1 Student" award and rewards every student with a variety of gift coupons during "1" audio release function.
14 Reels are also giving a draw coupon along with the question paper to every participating student. All they have to do is to watch the movie in the first week and send a relative SMS. One lucky student will win the bike used by Mahesh Babu in the movie 1.
"Are You The 1" Contest is providing a great platform for the school children to prove themselves, get recognized and come into the limelight.