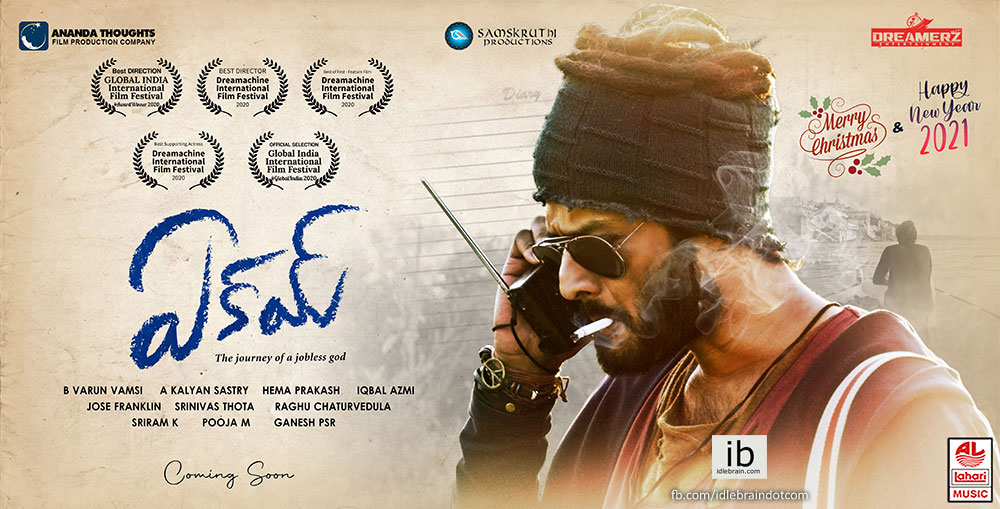 27 December -2020
Hyderabad

Eakam is a philosophical fiction movie directed by a debutant Varun Vamsi B starring Aberaam Varma, Tanikella Bharani, Aditi Myakal, Kalpika Ganesh and others.
It is produced by Sriram K, Pooja M and A Kalyan Sastry. The movie is currently doing good in international film festival receiving good number of awards and accolades. It caught the attention of a Noted film maker. The movie is ready for a release soon.

The film boasts an interesting music album of which three songs were released on Lahari Music
Yekkadi Maanusha Janmam
Song sung by Shaktisree Gopalan and got 2M+ views
Eakam Anekam song
Telugu first Reggae song by Rahul Sipligunj
Nee Jaadeto song
Self discovery song on shiva By Kaala Bhairava
Its an anthology of five stories divided by time, place and destination and representing five different elements of nature.
The tag line: the journey of a jobless god.
The lead character, representing the air element is a role of a hippie who connects the rest of the characters along with his book called 'Eakam'
Ananda Thoughts Film Production Company, Samskruthi Production, DreamerZ Entertainment are jointly producing and executing this venture.