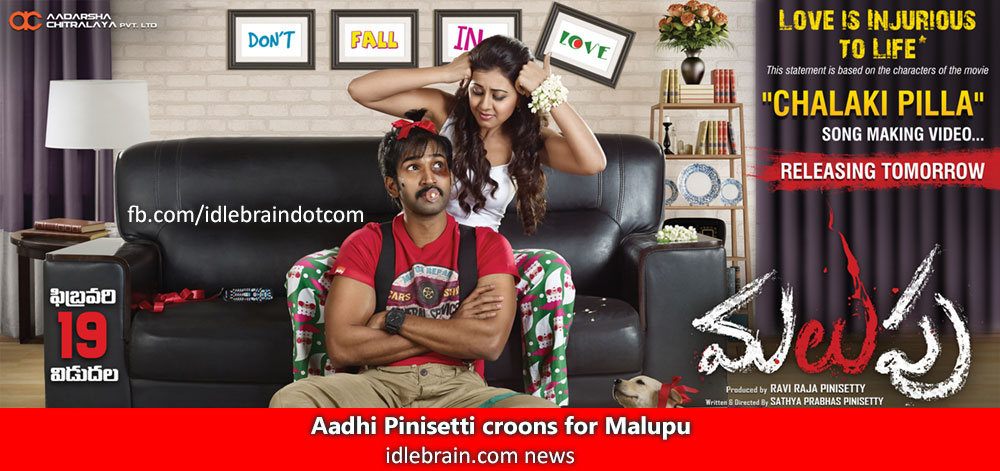 12 February 2016
Hyderabad
Actor Aadhi is set to create a new trend in the Telugu film industry with his song titled "Chalaki Pilla" from the forthcoming drama "Malupu". "Fed up with your girl friend? This song is for you guys", says the new poster of the movie. Crooned by Aadhi, the song already witnessed limelight with the lyrics and tunes.
Now, taking the song to next level, the makers are gearing up to release a making video of the song on Saturday. Written and directed by Sathya Prabhas Pinisetty, upcoming thriller "Malupu" stars Aadhi Pinisetty in a lead role. Actress Nikki Galrani will be seen playing a romantic lead role opposite Aadhi in the film.
The bilingual drama is inspired by a real-life incident and revolves around four friends and the repercussion of the incident on their lives. The picture is all set to open to packed houses on February 19, 2016.