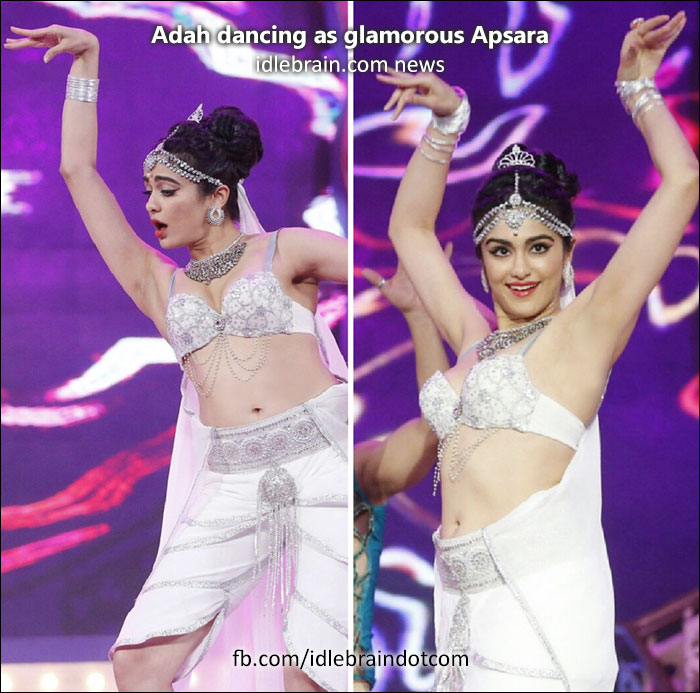 01 August 2015
Hyderabad
Adah is known to be a good dancer and very energetic but everytime she surprises with something innovative . In one performance she did gymnastic stunts ,in another she did belly dancing and Hoola hoop.
This time she dressed as a 1950s heroine and started dance on ANR number.Then she surprised everyone as she started doing bharatnatyam on her song from heartattack and welcome to the party from SOS. Her fast indian style dance on battameez dil was the highlight of the evening.
We wish to see more of Adah dancing in her movies.Till now she has only danced in Shake is like Shammi from Hasee toh Phasee. In 1920 and Heartattack she did not do any dance.
In these pics she looks extremely glamorous and fit! Her next in telugu movie is Garam opposite Aadi. Adah will be seen as a Muslim girl wearing a burkha.