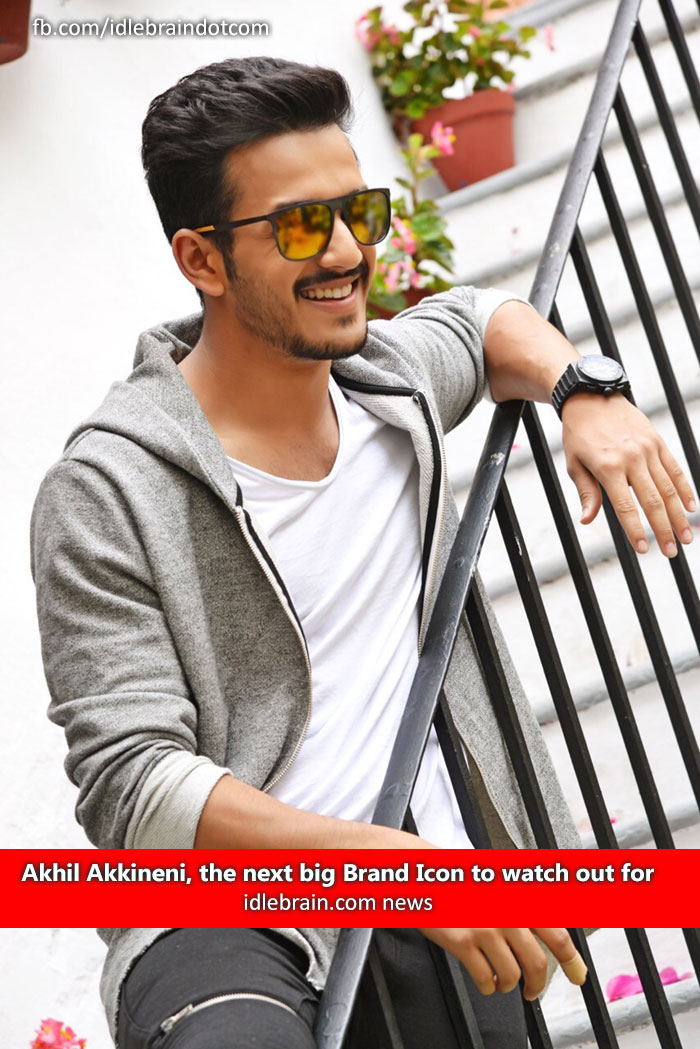 20 September 2015
Hyderabad
Every brand must have the right celebrity face to champion its values. Like Michael Jordan and Nike. With three major brands already in his pocket, Akhil Akkineni is surely attracting endorsement attention from leading national and international brands and media planners.
His debut movie 'Akhil' is one of the most talked about film readying for release shortly. Even before that, his brand value is on a rapid upward curve. "Akhil is such a good fit for a brand because he carries an air of sophistication and suavity which neatly complements the brand he endorses like Karbonn, Titan and Mountain Dew", say ad-world experts.
Akhil has been attracting lot of attention for his stylish young appeal and has developed a strong acumenship before endorsing a brand. The trade observation is, "He dives deep into the marketing plans, gets into finer points of the brand, even uses the product to see if it breathes all the promises the marketing team is making in the campaign".
So what makes AKHIL the brand he is? He has a terrific marketing insight given the way he has been promoting his debut film quietly but consistently. The most recent example is the teaser trailer release of his film 'AKHIL' by the Bollywood super star Salman Khan, a coup in pre release movie marketing in the social media which got huge buzz.
Brands who signed Akhil say that, the brand he endorses immensely benefit from his association. The interesting aspects of his endorsements are that all of them have signed long term with him. The brand managers are quite confident their association with Akhil will add huge value for the brands he is championing.
Karbonn Mobiles Chairman Sudhir Hasija while announcing the partnership stated "Akhil is a perfect fit for our brand and what it stands for. He has a personality that combines newness, elegance and legacy".
Akhil Akkineni, Son of Southern Filmdom Super Star Nagarjuna, currently endorses Karbonn mobile brand, Titan and Mountain Dew.
With half million on Twitter and over 850k on facebook and counting followers, his suave for creating constant excitement for his fans and the social media generation the young Icon Akhil is perfectly poised to dominate the celebrity brand endorsement market in a big way.