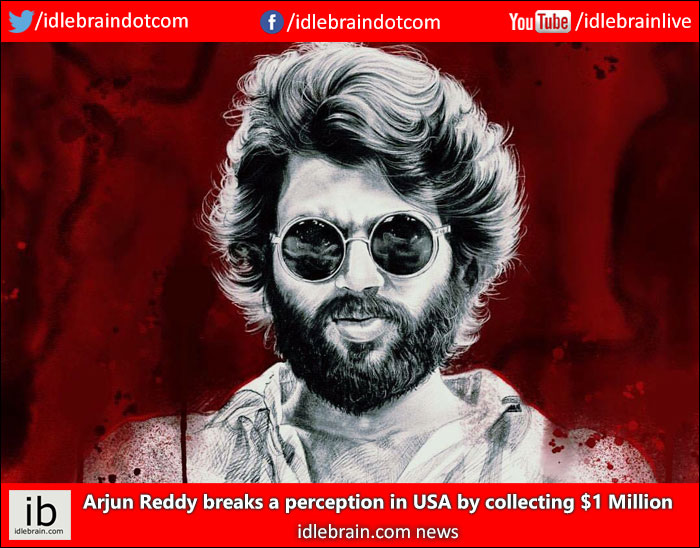 29 August 2017
Hyderabad
Arjun Reddy broke many conventions to become an instant hit with crowds. Movie lovers termed it as a cult classic. There is a preconceived notion that NRIs patronise only comedies and family stories (apart of star hero films). Arjun Reddy is a film that has cuss words and a rebellistic hero who does substance abuse. The word of mouth and effect of reviews are so strong that it didn't hold NRI audiences from thronging to theaters to watch this game changing film.
Here is the daywise break-up of USA collections of Arjun Reddy
Thursday (premieres)
$194,051
Friday
$252,416
Saturday
$308,656
Sunday
$174,582
Monday
$46,328
Total (by 1st Monday)
$1,007,767
Arjun Reddy has emerged as the first Million dollar Telugu film in USA that's certified 'A' by censor board. Earlier highest 'A' certified Telugu grosser was Mahesh Babu's Businessman which has collected $709k in USA. Arjun Reddy is the fasting 1 Million dollar small budget grosser in USA.
USA distributor Nirvana Cinemas is so confident about the success of the film that the film was released in over 90 locations in USA. Arjun Reddy is definitely not going to stop anytime soon as the USA distributor is adding 25 new locations from 31 August. We need to wait and see where this speeding train stops!
Photo illustration by Sri Priyatham