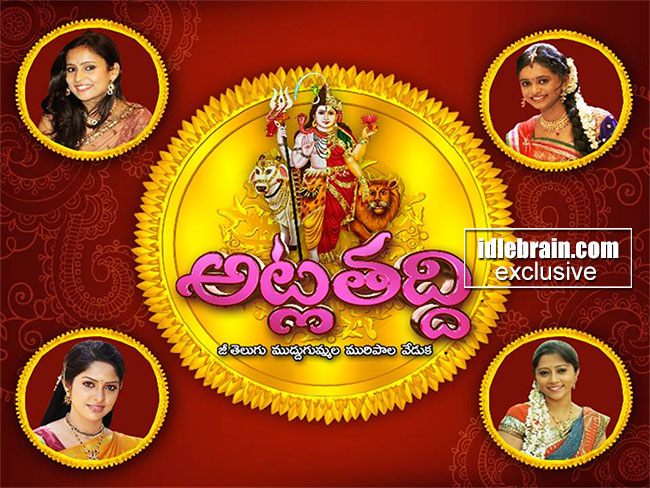 16 October 2013
Hyderabad
The traditional women festival 'Atla Taddi' coming this Saturday at 6pm only on Zee Telugu, Keeping up our culture and traditions we at Zee Telugu, celebrate all important festivals across the year. 'Atla Taddi' is an important and traditional festival, particularly to women and is being widely celebrated with great devotion and enthusiasm.
'Atla Taddi' is mainly celebrated by women both married and unmarried alike. Married women pray for the health and long life of their husbands and unmarried women to be blessed with good and caring husband for a great married life.
Telugu women mark 'Atla Taddi' by keeping a day long fast without food or water. In the evening, women perform Pooja and after looking at the moon, they break the fast by having Atlu (Dosas). Throughout the day they play several games and are supposed to sit in jhoola to swing.
Considering the wide popularity of this festival, Zee Telugu has come up with festival special Event 'Atla Taddi' with lead Artistes performing from three top primetime soaps - Varudhini Parinayam, Muddu Bidda, Mangammagari Manavaralu and Brundavanam.
This program is scheduled to telecast on this Saturday, Oct 19th @ 6:00 pm only on Zee Telugu.