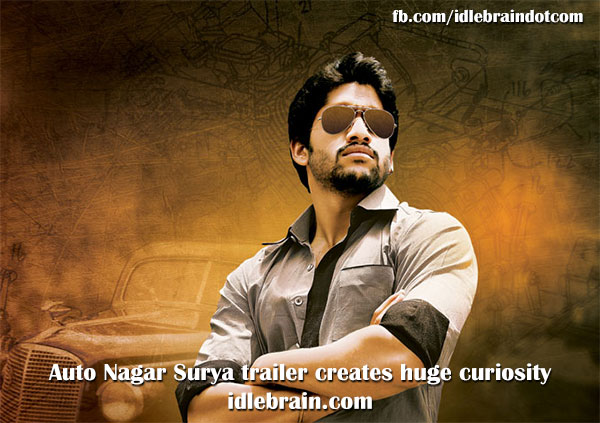 23 November 2013
Hyderabad
Deva Katta is considered as one of the promising directors after Prasthanam due to his ability to stick to storyline and for trying to tell a story without getting influenced by the current commercial trend. His strength has always been powerful dialogues that make you think - dialogues that explore a new angle to what we already knew. Auto Nagar Surya too has a few powerful dialogues embedded in the theatrical trailer.
Released on the evening of 22 November, the theatrical trailer of Autonagar Surya has impressed everybody and clocked over 3 lac cumulative views within 24 hours. This is not an 'entertainment' trailer, but a trailer that try to project what exactly one can expect from the movie.
This theatrical trailer release is also coincided with the birthday of Naga Chaitanya (23 November). Fans of Nagarjuna who have been looking for a big successful film from Akkinenis for a long time have made sure that AutonagarSurya is trended nationwide in number one position for sometime during the night of 22 November.
The ball is set to roll with the release of theatrical trailer and producer Atchi Reddy is planning for a grand audio release soon. The release of the film will depend on various factors and will be released at an appropriate time.