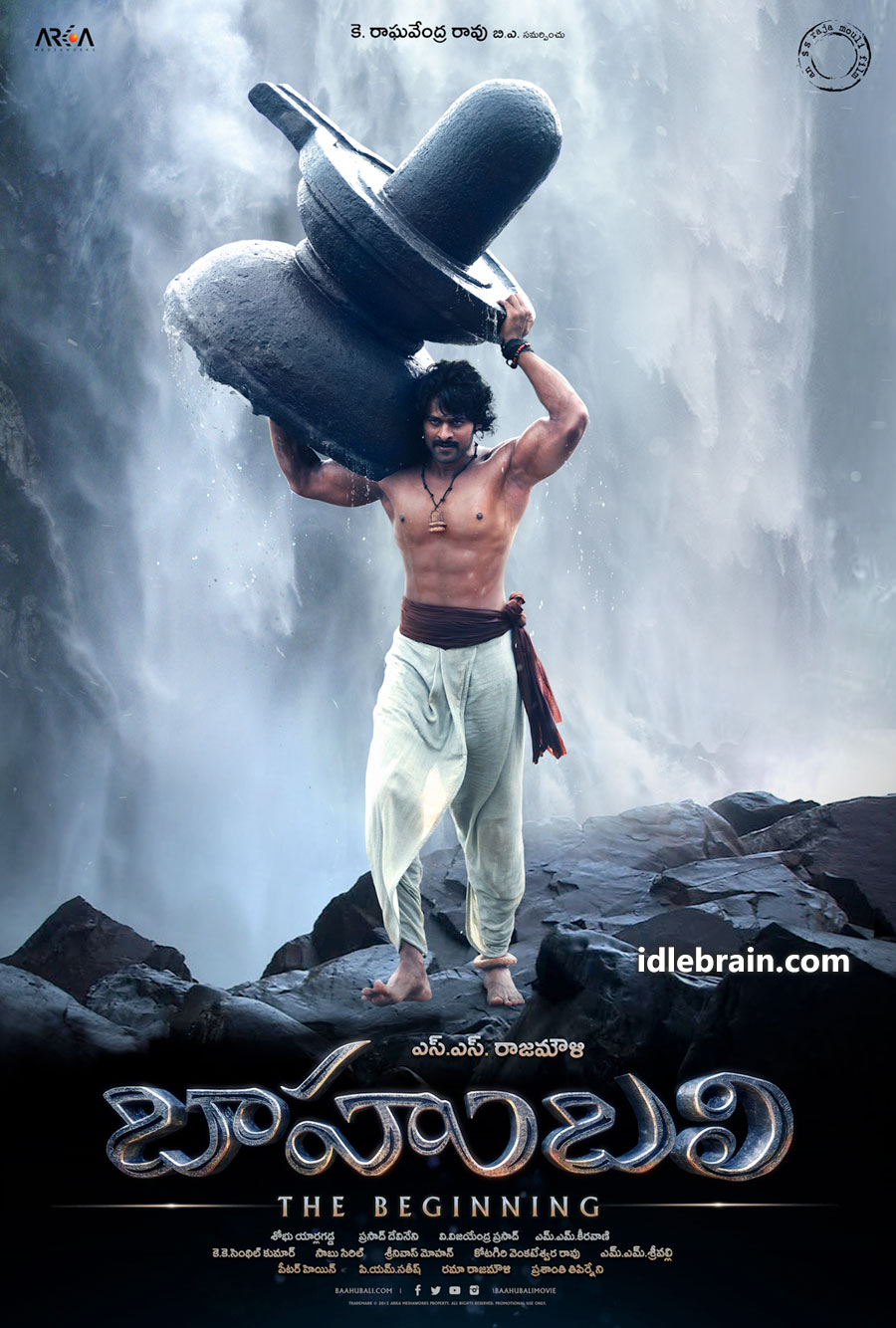 04 May 2015
Hyderabad
As promised, the "Baahubali" team has started releasing posters of the characters from the film - so as to introduce the key players in the story. The first poster, released on May 1st, was very well received by critics and fans alike. Today, the team has released a poster of the character 'Shivudu' played by Prabhas
Referring to the poster released today, Director S. S. Rajamouli tweeted the following describing the character of Shivudu while releasing the Telugu poster:
ఆ గంగను మోసిన జంగమదేవుని నెత్తిన మోసినదెవడు!
నరనరమున సత్తువ ఉరకలు వేసిన నరోత్తముడు ఎవడు!
Tweeting in English about the Character, he said:
Relentlessly pursues what his heart yearns.
Mover of Heaven and Earth.
Rest of the characters' posters are planned to be released across the next few weeks leading to the trailer launch on May 31st.
"Baahubali" is a two-part period drama, the first titled "Baahubali-The Beginning", is scheduled for release this July. The project is being handled by ace director, S. S. Rajamouli and respected production house, Arka Mediaworks. The film's cast boasts of the popular stars Prabhas, Rana Daggubati, Anushka and Tamannaah.