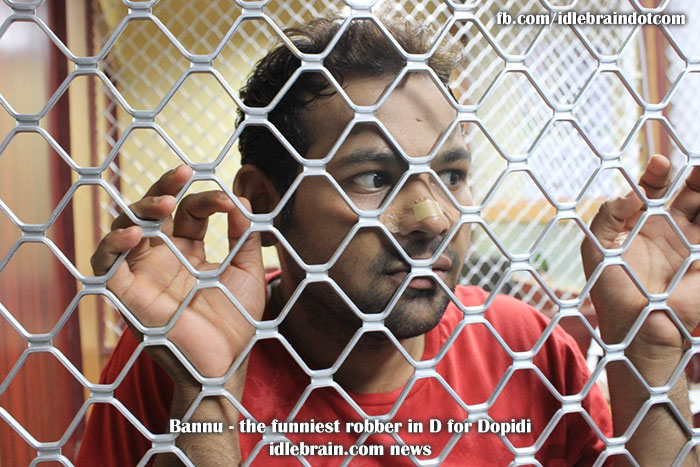 27 December 2013
Hyderabad
Stupidity and obesity go hand in hand in films. Rakesh Rachakonda looks like a seasoned actor mainly because of his impeccable comedy timing in dialogue delivery - thanks to his experience as a dubbing artist. His innocent expressions go well with the characterization. Rakesh Rachakonda's performance as Bunnu in D for Dopidi is being talked about and easily the most entertaining character among the four robbers.
Rakesh Rachakonda about himself:
I'm from Rajamundry. I'm an MBA graduate from Andhra university. My father is a teacher. I always loved films and always wanted to be a part of it. Somehow I got to Hyderabad and started my career as a dubbing artist. I have been a dubbing artist for the past two years and I'm a member of the dubbing artists association. I have given voice to a lot of animation characters and also to a lot of characters in regular films. I was auditioned thrice for D for Dopidi and never knew that it was for a lead role. It was only after I got the part that I was told that I would be doing the lead role along with Sundeep kishan and Varun Sandesh.