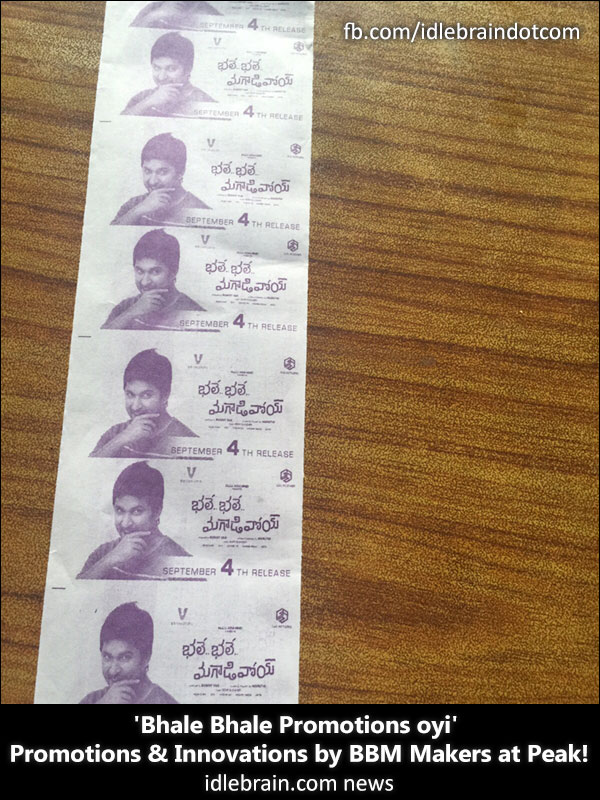 2 September 2015
Hyderabad
Nani's upcoming entertainer, Bhale Bhale Magadivoi directed by Maruti, has been on everyone's minds lately. And for all the right reasons. It's being touted as a complete family entertainer, ably captained by the comedy thespian Maruti, with music by the super-talented Gopi Sunder. Given Nani's penchant for choosing different scripts, it goes without saying that something very interesting is on the cards.
The film's promotions have been the talk of the town. Right from ads printed on over 3 crore RTC tickets in AP and TG, to colourful hoardings all over the two states, no holds are being barred here! Newspapers are being adorned with young and zesty advertisements that are sure to catch youngsters' attention. It has created a major hulchul online too, with social networking sites like Facebook and Twitter abuzz about the music and the movie's release, which is on September 4th
All this, and we cannot help but say..."Bhale Bhale Promotions oyi!"