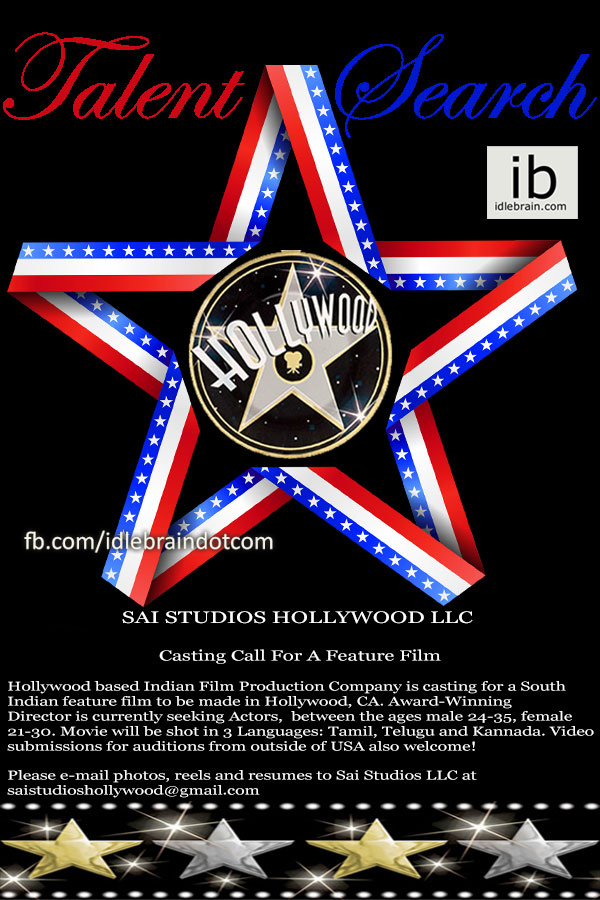 13 October 2016
Hyderabad
Hollywood based Indian Film Production Company is casting for a South Indian feature film to be made in Hollywood, CA. Los Angeles Award-Winning Director is currently seeking Actors who are between the ages male 24-35, female 21-30. Movie will be shot in 3 Languages: Tamil, Telugu and Kannada. Video submissions for auditions from outside of USA also welcome!
AMAZING OPPORTUNITY!
STYLISTIC!
JOIN THE DREAM TEAM!
Please e-mail photos, reels and resumes to Sai Studios LLC at [email protected]