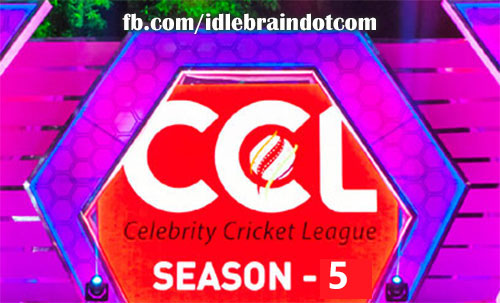 21 January 2015
Hyderabad
Celebrity Cricket League has now successfully progressed to its 5th season and is elated to have taken up the social initiative- 'Hundred Hearts'. With a commitment and belief of serving to the society at large, this initiative is aimed at sponsoring 100 open heart surgeries for those little eyes of hope. Also joining hands for the cause, Sachin Joshi's- Big Brother will be donating 1000 rupees for every run scored in CCL5.
In the light of the 100 hearts initiative, on behalf of CCL and Hrudaya Foundation, Sohail Khan Owner of Mumbai Heroes and Sachiin Joshi Owner of Telugu Warrios are hosting a Charity Dinner on 30th Jan, in Hyderabad.
The Glamourous Evening will have two fashion sequences by Asmita Marwa and Shravan Ramaswamy where Shriya Saran and Huma Qureshi will be walking the ramp as show stoppers.
"One step can make a difference and this initiative of 100hearts by CCL is surely a progress and I am glad to be a part of it" says Shriya Saran.
Talking about the event Huma says, "I am elated to be able to contribute my efforts into this initiative and wish the best for the kids"
Adding some wit to the evening, stand-up comedian Ash Chandler, would have one and all in high spirits, while the high fashion evening would make strides into its glitz and glamour heights.
Being the most anticipated evening in the city, the dinner will see the who's – who of the film industry like Sohail Khan, Bobby Deol, Venkatesh, Akhil Akkineni, Suniel Shetty, Lisa Haydon, Huma Qureshi, Kajal Aggarwal, Amala Paul and more, making this season of CCL5 not just entertaining, bigger and better but also an event with a difference.