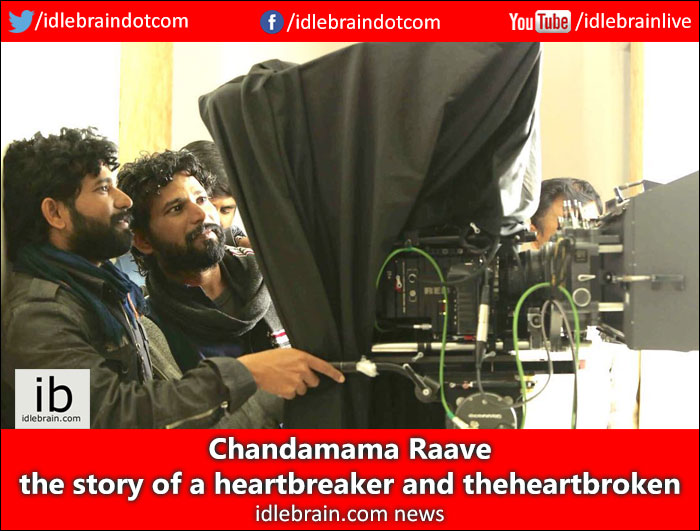 08 August 2016
Hyderabad
Dharma &Raksha need no introduction.
Or do they?
Yes, because their work hasn't spoken yet. The twin, director duohas had a long haul in Tollywood, learning the craft of film making, from the 'Filmnagar'having worked with top-notch writers' from Tollywood and production houses.As for the art of storytelling, they had learnt it in their younger days.
The elder of the two, Dharma says "At school we used to study magazines like Chandamama, Bommarillu, Balamithra and other mythological books - It inspired us a lot." Later when we came to Hyderabad for work in movies, Raksha adds "we worked as apprentice for famous writers like DiwakarBabu, Paruchuri Bros., Deen Raj; and directors like Kodi Ramakrishna, VijayaBaapineedu, Ajay Kumar, the late director Shobhan, Prabhu Deva, V.N. Adityaand M.S.Raju.It was like, we were learning the craft while on-the-job."
Combined, it looks like an Ivy League in education and internship from a Fortune 500 company in film-making for the Telugu Film Industry.In 2008, Dharma &Raksha came close to achieving success with RakthaCharitra, the realistic story from faction-ridden Badlands of Rayalseemawas supposed to be their directorial debut. Small wonder, then, the inspiration for the story came from their backyard. Dharma &Raksha were born and brought up in Kurnool before moving to Hyderabadfor studies and later a career. RakthaCharitra did not happen, to the duo, for reasons unknown. The movie was made with Ram Gopal Varma at the helm.The film made its mark.
Again in 2014, success was at sniffing distance when Anurag Kashyap heard out the story narrated by the duo. Dharma says "It was a chance meeting at Infinity Mall, Andheri West. Anurag was at the adjoining coffee table and a common friend introduced us to Anurag" Raksha adds "He liked the story, as it was a quirky love story…"
And then?
With a reassuring smile they says, it was not meant to be made in Hindi first at that point of our career.
It was deemed to be made in Telugu. KiranJakkamsetti, liked the script, Naveen Chandra gave his nod, and we had to pull up our socks.Everything happened in blink of an eye. This was the moment they had been waiting for all these years.
On probing, why the name 'ChandamamaRavve' for their first film. In unison, they say, the name has a resonance, first singer-poet Annamacharya'shad scripted "Chandamama rave - Jabilliraave"a song, even today, to which every child is initiated to music. And later when SirivennelaSitaramasastrispun a lyrical masterpiece with the words for the movie Sirivennela.

ChandamamaRavve, has a unique title value and the story has a quirky theme, at the core it is a love story. Dharma says, "When someone writes a movie on love story, we'll have Shakespearean turns, plot points and images already in our mind. But with this film,we turned the clichéd love story on its head. You'll be delighted when you watch it."
Naveen Chandra and PriyalGor are playing the lead roles. Naveen Chandra is on a certain high after the success of Tripura, and you can see the same energy and mood pass on in the acting, evident from the teaser that was put out on YouTube. PriyalGor needs no introduction, she has done television and films. Her Malayalam film Anarkali, released last year was a runaway hit.
Dharma &Raksha, says ChandamamaRavve will have all the undercurrent of a love story, sprinkled evenly with – anger, sadness and joy. The story of the film will play like a music, not drama: it will connect with the audience at an emotional level.
We are waiting.