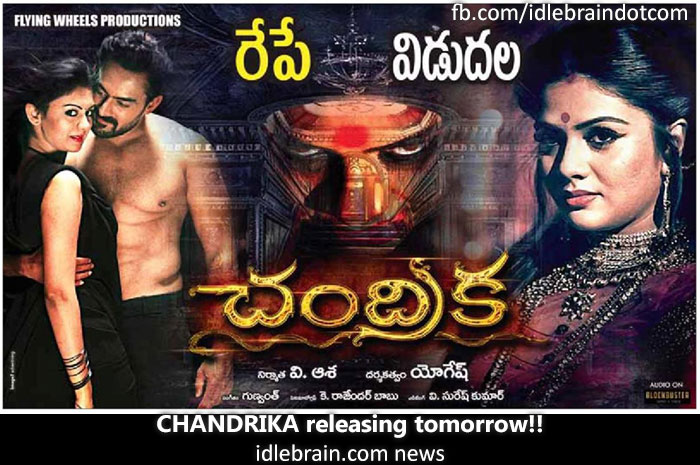 24 September 2015
Hyderabad
Chandrika is a Story of famous modern Indian painter Arjun international acclaim. He purchase the old Palace to gift his wife on her birthday. The film revolves around the events surrounding the married couple living in the haunted Palace. However, what they find in their new home is more than they expected when a ghost starts haunting the palace. Wife finds that some connection between her husband paintings and ghost.
Chandrika is a high class modern Supernatural Horror keeps you on edge of seats each and every moment.
The film features Jk, Kamna Jethmalani, Sreemukhi, Girish Karnard, Satyam Rajesh in main leads.
Chandrika in Telugu Language.
Duration: 120 mins.
Releasing: 25th Sep 2015.
Genre: Horror.
Banner: Flying Wheels Productions.
Directed by Yogesh.
Produced by V.Asha.
Story by Sajid Qureshi.
Music by Gunwant.