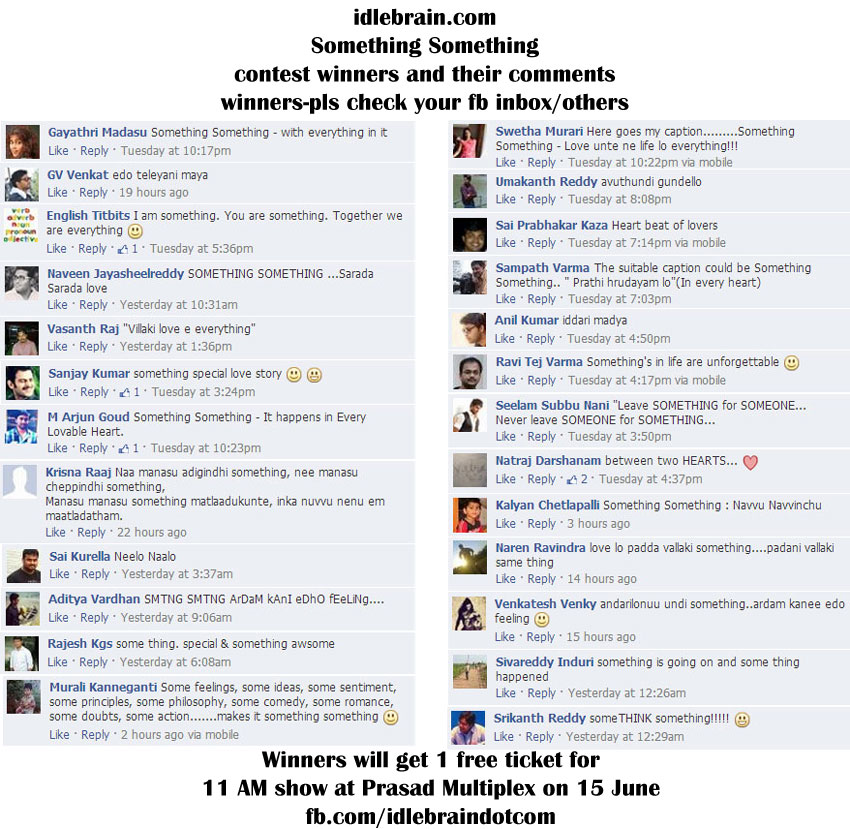 Here is the list of winners for the contest held by idlebrain.com regards to what is your caption for something something published on June 11th 2013.
Winners will get 1 free ticket for 11 AM show at Prasad Multiplex on 15 June 2013. winners please check your fb inbox for further details.
(note: we are not giving out tickets on 14 june due to telangana bandh and Prasads multiplex will be shut down on that day) .