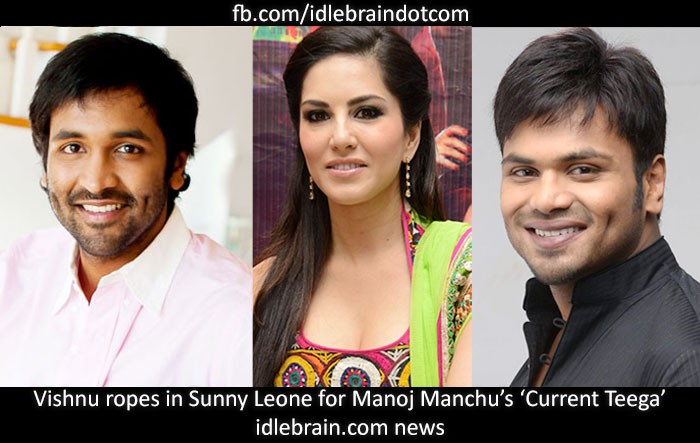 18 April 2014
Hyderabad
After rocking in Pandavalu Pandavulu Tummeda, Manoj Manchu will be seen in a blazing new role in 'Current Teega' with Rakul Preet as the lead co-star. Adding to the buzz is Sunny Leone who is set to make her Telugu Cinema debut in this movie.
For the first time ever, Sunny Leone is set to vibrate the Telugu cinema with her maiden entry
After taking the Big Boss and Bollywood by storm the famous star found the Manoj's Film the best script to make her impact in Telugu Indian cinema.
Interestingly this movie is produced under 24 Frames Factory and the producer Vishnu Manchu's first production without him acting in the movie. The production team believes Sunny Leone is a big entertainment factor buzzing the cinema today and we wanted to introduce her in Telugu cinema in a role that will appeal every movie buff in this part of the world.
"I am really excited about my role in Current Theega, says Sunny Leone. It's an important character created to entertain you thoroughly.
Directed by G Nageswara Reddy, Current Teega camera will be handled by Satish and the Music is by Achu.