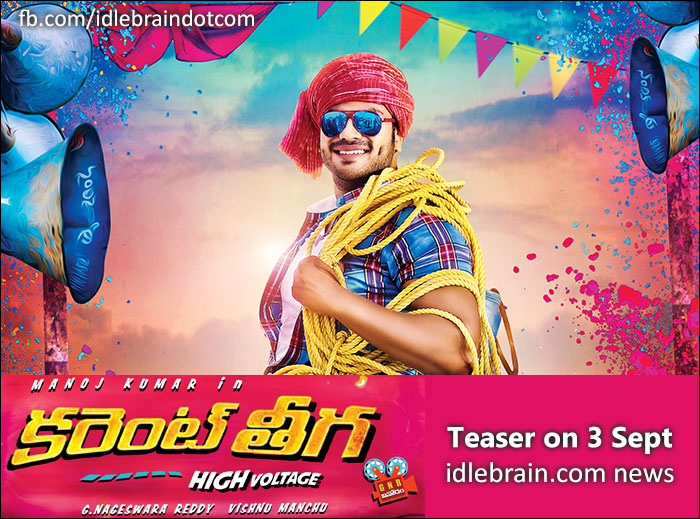 31 August 2014
Hyderabad
Manoj Manchu had a very impressive run at the box office giving a back to back hit with his last two films Pandavulu Pandavulu Tummeda(PPT) and Potugadu that boasts variety.
Manoj's performance in Current Teega has gone many notches high, as he slipped into the role with supreme confidence says the film maker and they expect Current Teega will dominate and score big at the box office.
Trade experts are also kicked about the prospects of Current Teega as it has a fantastic star cast. Jagapathi babu plays a very important and powerful role in Current Teega, the audience will enjoy seeing him in such a powerful role after Legend. The combination of Manoj Manchu, Rakul Preet and Debutant Sunny Leone bundled with wholesome entertainment and the screen play is sure to appeal cinema goers.
Vishnu Manchu feels confident of his next film Current Teega to exceed his previous score at the box office as a producer.
24 Frames Factory focus is always to support good scripts that provide diversity and Current Teega is an excellent mix of comedy, action and drama says Vishnu Manchu.
"Manoj has incredible commitment and toughness. We knew only he can pull of the role he is playing" Vishnu Manchu adds.
Produced by 24 Frames Factory, Current Teega is presented by Ariana & Viviana.