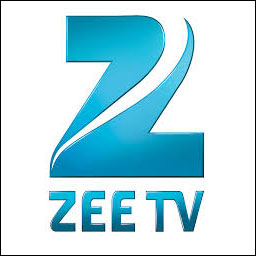 30 October 2014
Hyderabad
Having given Umeed to scores of mothers across the country with the immensely successful first season of DID Super Moms – a hope that there is more to life than the daily drudgery of household responsibilities and that they're free to pursue their own dreams and hidden talents, ZEE TV is back with the second season of DID Super Moms.
The first season that premiered last year, called out to all the moms who had the passion for dance but did not have the privilege of a platform on national television to showcase their talent at a younger age. Back with a bang, DID Super Moms Season 2 calls out to every family to urge their 'Super Mom' into pursuing her latent talents … she is the wind beneath your wings all year through … helping you tide over troubles, big or small. She is the glue that binds your family together. She sets aside her priorities, making yours her own. So, if the mom in your house was ever bitten by the dancing bug only to lose touch with it for you, now is the time to be the wind beneath her wings and let her soar. After all, it takes a Super Family to make a Super Mom!
So what are you waiting for? The hunt for the ultimate Super Mom gets bigger and better as the auditions of DID Super Moms 2 have kick-started with Zee TV calling for entries from across 16 cities and the next pit-stop is Hyderabad on Saturday, 2nd November at Nandini High School, 5-8-366, Chiragali Lane, Abids, Hyderabad. Starting 8 AM on Thursday, DID Super Moms Season 2 will open its audition gates to every mother in Hyderabad.
With Zee TV conducting auditions all through October and November, it's time for talented dancing moms across India to come to their nearest centers - Lucknow, Dehradun, Chandigarh, Amritsar, Jaipur, Baroda, Indore, Patna, Ranchi, Guwahati, Hyderabad, Bangalore, Nagpur, Delhi, Kolkata and Mumbai and gear up, put on their best dancing shoes and sway their way into the hearts of the judges and audiences.
While the first season unearthed some exceptional dancers like Mithu Chowdhury, Shraddha Shah, Cecille Lee Rodrigues and Radhika Das amongst others, the upcoming season aims to set the benchmarks for excellence in dancing even higher … so audiences can get set for some electrifying performances from an all-new super moms the stage ablaze with original choreography, immaculate timing and undying passion.
So it time to make way for the legends and exceptionally talented mothers arrive to sweep you off the floor with their dancing prowess.
Auditions in Hyderabad on 2nd November,
The Search for India's Coolest Dancing Moms Comes To Hyderabad.
Audition dates: Sunday, 2nd November
Time: 8 AM onwards
Age group: 18 Years & above
Venue:
Nandini High School
5-8-366, Chiragali Lane,
Abids, Hyderabad - 500001
About Zee TV:
Zee TV, the flagship channel of Zee Network was launched in October 1992. With a reach of more than 167 countries and access to more than 500 million viewers globally, Zee TV has created strong brand equity and is the largest media franchise serving the South Asian Diaspora. With over sixteen years of its launch, Zee TV has driven the growth of the satellite and cable industry in India.
The popularity of Zee arises from its understanding of Indian culture and beliefs which are depicted in its programming. Realizing its strength in programming and the need for Indian entertainment in the overseas market, the company launched Zee TV in the UK / Europe (1995), the USA (1998), Africa (1998) and today is available across five continents.
Today the channel has a multi genre offering again and is living up to its image of being a socially conscious channel. With path breaking shows like Hasne aur Hasane Ka Tonic Ladies Special, Agle Janam Mohe Bitiya Hi Kijo, Aapki Antara, Pavitra Rishta, Shree, Maayka, Ghar ki Lakshmi Betiyann and Hero Sa Re Ga Ma Pa L'il Champs, the channel has established icons such as Laali, Archana, Antara, Lakshmi and Saraswati to name a few. Zee TV also carries the proud tag of being the pioneer of the musical game show Sa Re Ga Ma Pa and Dance India Dance.