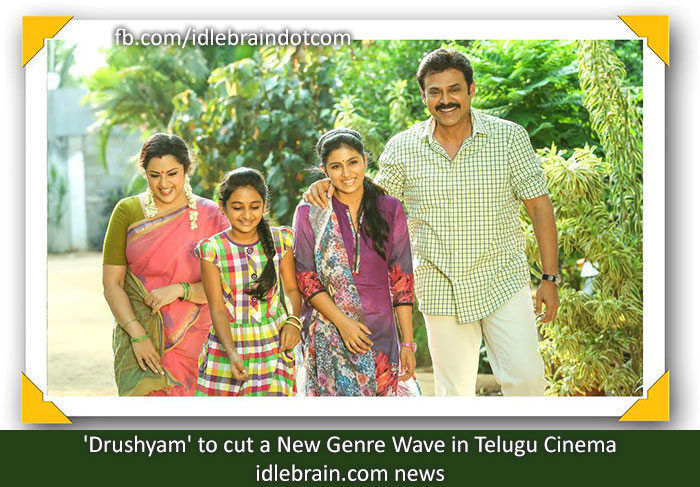 17 June 2014
Hyderabad
Telugu film Drishyam expects to set a new trend and make way for a bold new path in the Telugu film content creation. The film makers say the well scripted, high concept family thriller will bring to theaters a whole new family movie experience.
We want to make a movie that will connect with each and every Telugu movie buff, in Drishyam we found we could do it - says D Suresh Babu - Co-producer of the film.
The film makers says, Drishyam is a new experience even for them as an attempt to break away from mimicking the standard formula, to find new ways of offering audience a completely different cinema experience. The movie we believe will be a thrill to watch every single moment.
The buzz about the movie rapidly rose ever since Drishyam unveiled its Father's Day contest #MyDadMyHero competition. It was raining selfies in the social media with people posting the best memories with their father's on https://www.facebook.com/DrishyamTeluguMovie after Victory Venkatesh son Arjun posted a selfies with his super star dad and kicked off the contest.
Shot in beautiful locales around Araku Valley, Vijayanagaram, Hyderabad and Kerala, the Film is in Post-Production.
Presented by D Rama Naidu and Produced by Suresh Productions the family-thriller is directed by Sripriya. Meena and Nadiya are the female leads, Music by Sharrath and Cinematographer S. Gopal Reddy.
Drishyam is set to release in US, India and many markets worldwide in July.