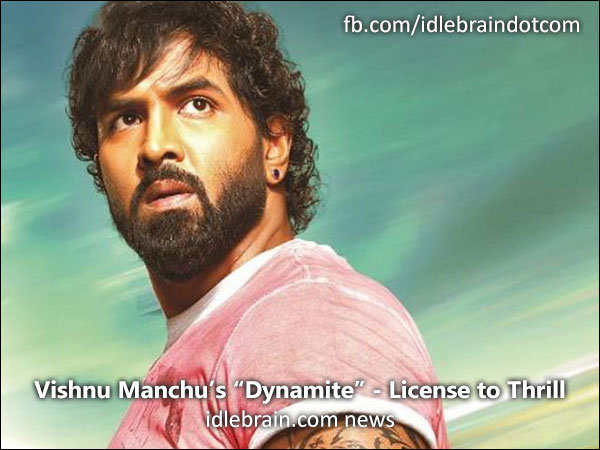 3 September 2015
Hyderabad
Tense, Thrill, Trepidation and satisfying is what Vishnu's "Dynamite" is all about. The film carries a message that will connect with front, middle and all box row audience.
The story revolves around many strange events surrounding the mysterious abduction of the protagonist girlfriend. With 3 brilliantly composed songs that will complement this suspenseful movie. The charming duo Vishnu Manchu and Pranitha chemistry sure to keep the audience glued to the screen.
"Dynamite" leaves you with a different feeling altogether. It's lingering and pulse pounding, it makes you feel charged up. A story that is crafted to all and gives you this very feeling. This remake is sure to blow away the original, says Vishnu Manchu.
A well constructed, with thrilling twists, chases and action sequences Dynamite will keep the audience engaged from beginning to end. Watch out for Vishnu's performance, he has stretched his acting and action skills to a new high, something that is unseen in his earlier films. says, Director Devakatta.
Produced by Vishnu Manchu's 24 Frames Factory and presented by Ariana & Viviana. The film is directed by Devakatta and music by Achu Rajamani will hit the theaters worldwide on September 4.