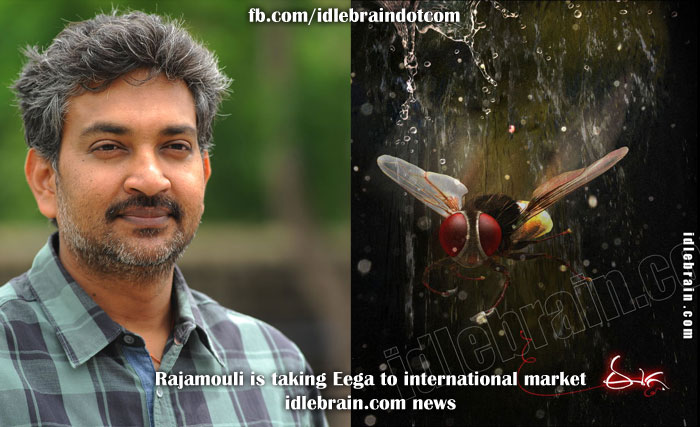 15 June 2013
Hyderabad
Rajamouli is taking Eega to international market. After successfully getting screened in Cannes film festival in France recently, Eega is going to be screened five times in Shanghai international film festival. The unit of Eega including SS Rajamouli is going to Shanghai now to attend the film festival. Eega will also be screened in Busan film festival, South Korea in October.
While so much of buzz is going around Eega, the film media seem to be worried about Rajamouli's next project Baahubali. So many rumors are being generated about film. here are few
1. Rajamouli doing a role in the film
2. Baahubali is going to be changed to Mahabali
3. Rajamouli is going to have two parts for this project - first part is titled as Baahubali and second part is titled as Mahabali.
4. Poonam Sinha is playing female lead.
If you look at the tweets of Rajamouli you see very few announcements about film and lot of tweets about denying rumors. That is a price a director has to pay if he is sincere and non-speculative about one's work.