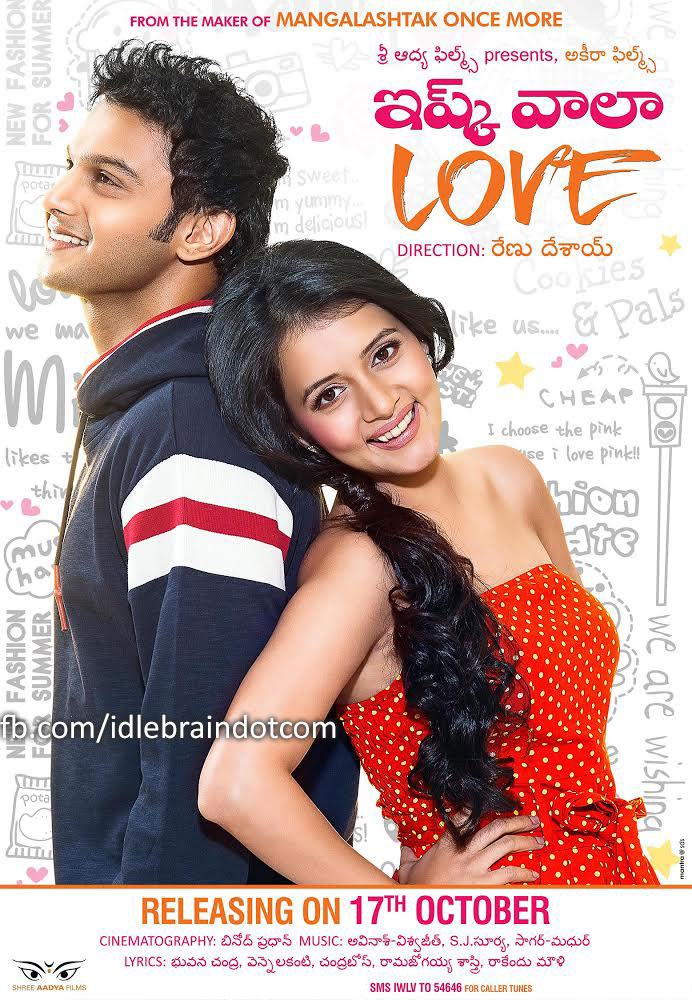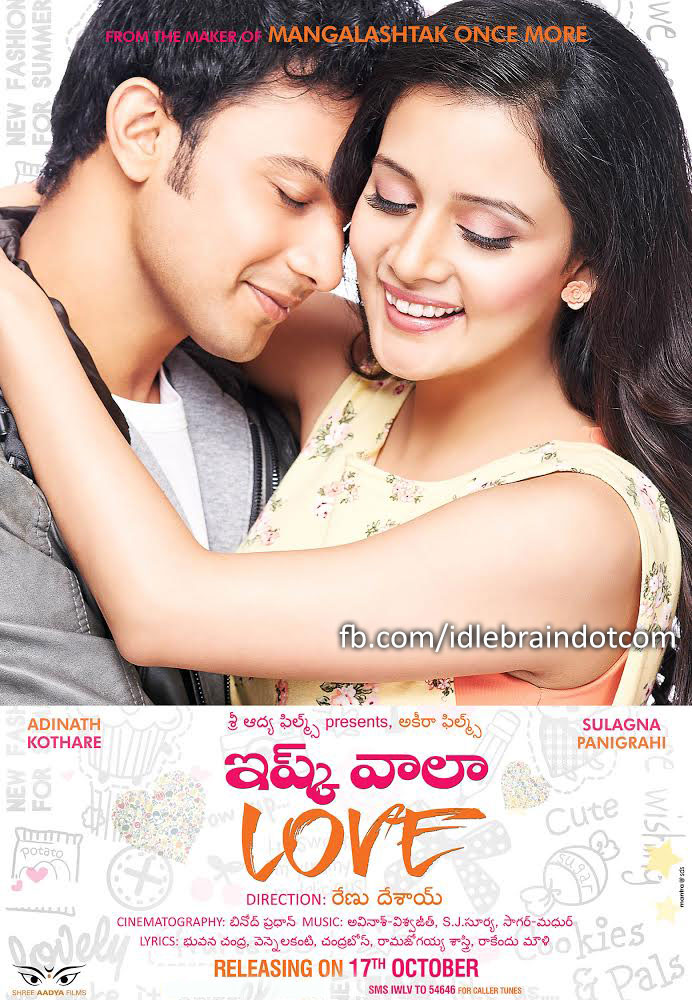 13 October 2014
Hyderabad
ISHQ WALLA LOVE SYNOPSIS:- 
It is true that you don't realize what you had until you lose it and what you were missing until it arrives.
Ovi 26 years is a happy go lucky girl, works in a bank as an auditor. She believes in the law of impermanence and living life in the moment. She works in a bank as an auditor.
She is the youngest in a huge joint family; father is a renowned brain surgeon and mother is a homemaker and a loving friend like elder sister.
Ajinkya 27 years works in a corporate law firm at a senior position, is a single child to his parents who divorced at his very early age, is always seeking for love of a family. Ajinkya always wanted a family and a stable lifestyle and that's the reason he choose to be a law firm executive. His second passion is music though he is good at it he doesn't peruse it as a profession as he never wanted to be an urban hippie.
They fall in love at first sight and feel that they are soul mates. Ajinkya always wanted a family, as his mother left him with his dad when he was 10 and since then he has wanted to get married to get his own family.
They go to Mauritius for their friends wedding and in the wedding fever Ajinkya proposes to Ovi. Ovi loves Ajinkya but refuses to get married as she feels marriage will put a full stop to their love story and she will lose him. The film talks about marriage, falling in love, heart breaks and the importance of family.
Presented By : Shree Aadya Films Presents
Producer : Akira Films
Director : Renu Desai
Cinematographer : Binod Pradhan.
Lyrics : Bhuvana Chandra, vennela kanti, Chandrabose, Ramajogayya sastri, Rakendh mouli.
Star Cast:
Adinath Kothare
Sulagna Panigrahi
Suchitra Bandekar
Leena Bhagwat
Bhargavi Chirmule
Sukanya Mone
Apoorva Nemlekar
Sagar Talashikar
Shailesh Datar
Rahul Mehendale
Satish Pulekar
Shubhangi Damle
Amruta Ghuge 
Shrikar Pitre
Vijay Verma

Music : Avinash - Vishwajeet, SJ Surya,Sagar-Madhur
Screenplay : Renu Desai
Costumes : Renu Desai