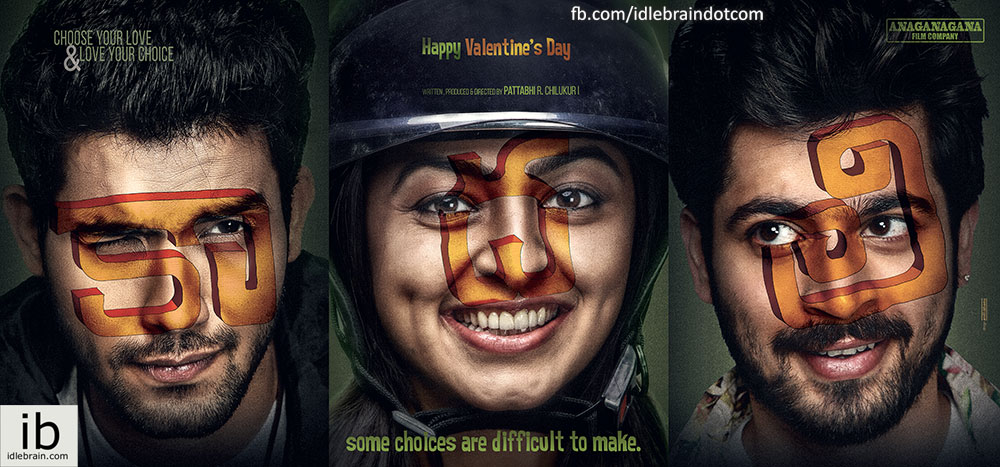 13 February 2017
Hyderabad
The 'first look poster' of "Kaadhali" is released by KTR on his twitter account @KTRTRS
The team of 'Kaadhali' had followed an innovative strategy of releasing 3 prelook posters over the past 3 days on social media, seeking the viewers to guess the title. And finally, on the occasion of 'Valentine's Day' the 'first look poster' was released.
It is interesting to note that the makers have decided to give a 'Tamil name' for a Telugu feature film, which they claim is just a simple triangular love story.

About the film
"Kaadhali" is a Telugu feature film being made under the guidance of Shri. Suresh Babu. Anaganagana Film Company's office is located at Ramanaidu Studios.
'Kaadhali' is a simple love story between a girl and two boys. The cast and crew are a nice mix of experienced technicians and fresh talent. 80% of the shoot is completed. Work is going on at a fast pace.
Cast:
Heroine - Pooja K Doshi
Hero - Harish Kalyan
Hero - Sai Ronak
Sudarshan
Bhadram
Mohan Raman
Dr. Manjeri Sharmila
Dr. Gururaj Manepalli
C. Suresh Kumar
Sandhya Janak
Bhanu Avirineni
Pallavi
Ramadevi
Crew:
Written, Produced & Directed by - Pattabhi R. Chilukuri
Director of Photography - Shekar V. Joseph
Editor - Marthand K. Venkatesh
Music Director - Prasan Praveen Shyam
Lyricist - Vanamaali
Art Director - Vivek Annamalai
Executive Producer - Anand Ranga
Line Producer - Punati Srinivasa Rao
Action - Rabin Subbu
Choreographers - Raju Sundaram, Noble and Sri Krish
Costumes Designer - Prriya
Publicity Designer - Anil – Bhanu
Direction Department - Narendra Kumar, Sudheer, Adi Narayan and Srinivas Reddy.