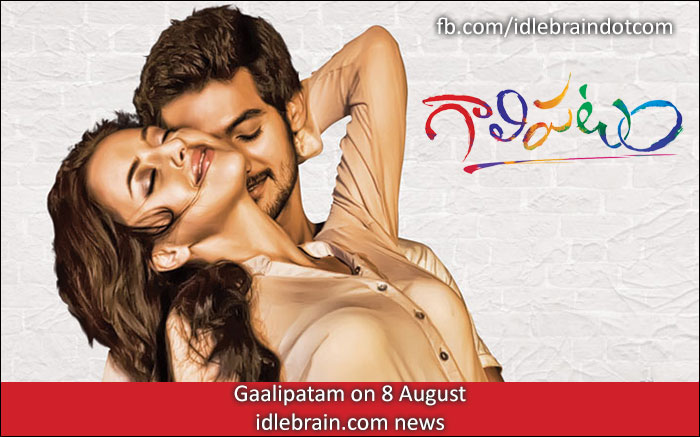 6 August 2014
Hyderabad
Gaalipatam film has obtained A certificate and is all set for a worldwide release on 8 August. The unit has held a press meet. Here are the excepts."
Producer Sampath Nandi said, "Gaalipatam is a bold film with realistic characters"
Actor Aadi said, "This is my 5th film and a very important film for my career. There are good dialogues in the movie. Present youth gets connected to it. Second half has good emotions. Climax is inspiring and bold. Musically Gaalipatam is a rocking film. I am very confident and hopeful of success."
Producer Kiran Muppavarapu said, "films with O ending (Race Gurram, Drusyam and Manam) have succeeded this year. I hope it works for Galipatam too. I am proud to have produced a good film".