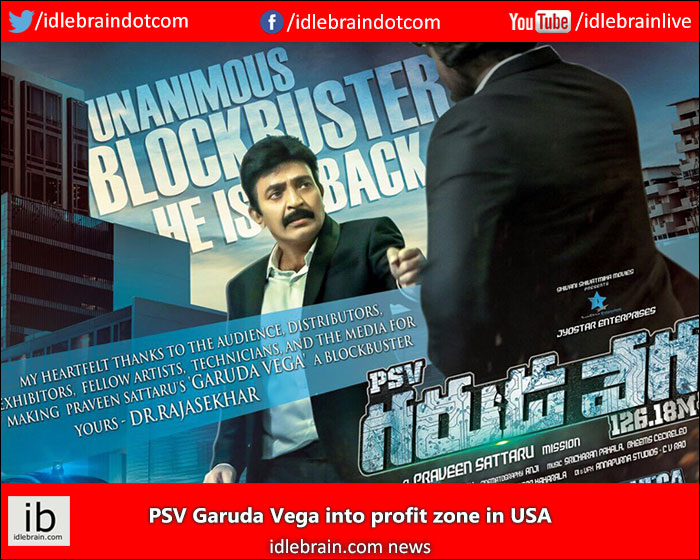 5 November 2017
Hyderabad
PSV GarudaVega has collected over $200,000 by Saturday in USA. It's surprising everybody as Rajasekhar's market in USA was non-existent. Powered by good reviews and positive mouth talk, Garuda Vega has started off with $28,588 on premieres. It has collected $64,905 on Friday and a healthy $106,645 on Saturday.Bought at a reasonable price by a debutant distributor Wall Poster Cinema, GarudaVega is entering safe zone in first weekend.
Incidentally, all the Telugu films which were released after Arjun Reddy failed to make profit in USA as films were either bought at exorbitant prices or having bad content. A hit film like Mahanubhavudu didn't even break even in USA despite collecting $800k because it was sold a very steep price. The distributor needs a million dollar collection to break even.
It's nice to see Rajasekhar coming back to form and making it count in USA as well.