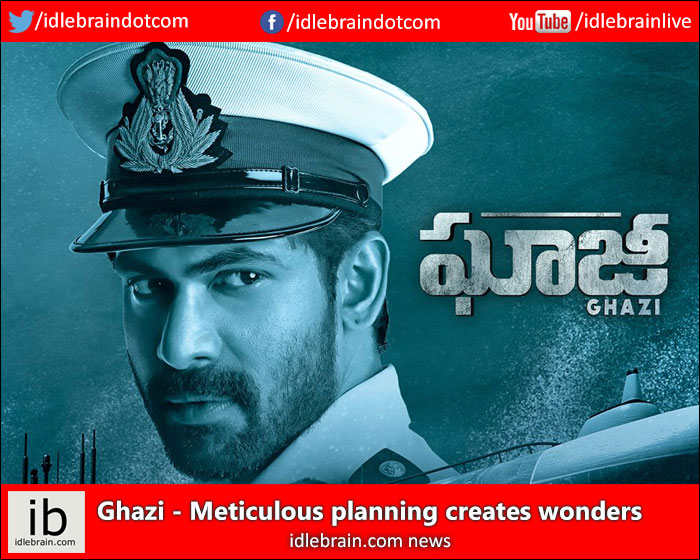 22 February 2017
Hyderabad
The whole country is surprised as to how a huge canvas and rich production value film like Ghazi was made in such a compact and viable manner.
Sources reveal that this is on account of very careful and meticulous planning undertaken by the production houses. These include starting CG work 6-months prior to the actual shoot. Even for the shooting, they did not go through the traditional mode of hiring a studio floor. As they realized that creating an authentic submarine set will take 6 to 9 months, they hired private premises on yearly lease. After the set was erected for 9 months, shooting was undertaken at a breakneck speed. The entire shooting in all languages was completed in 55 days' span. It was a very tough shoot as it required extensive shoot of above water and under water etc.
The Hindi film industry is shocked at the economy with which Ghazi was made. It is reported that Karan Johar remarked that if the same film is made in Bombay, it would cost 2 to 3 times more.