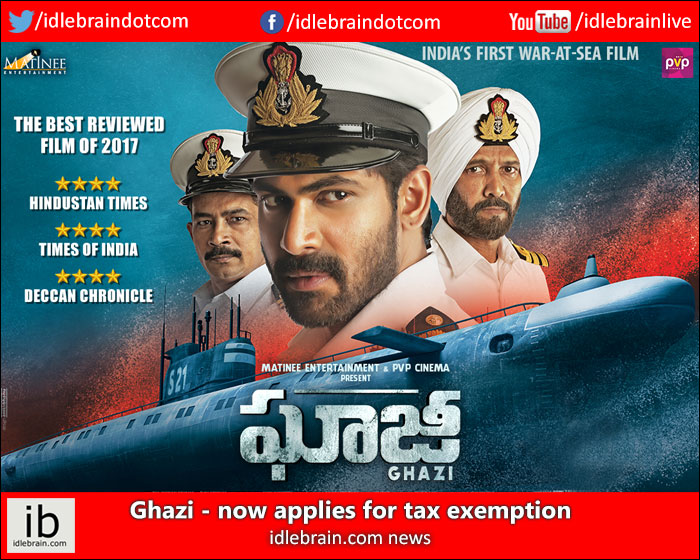 22 February 2017
Hyderabad
Ghazi has been released to all round appreciation, rave reviews and tremendous box office success. The film has drawn unanimous praise from all film technicians, directors, audiences and the media.
After proving itself to national acclaim bringing pride to the Telugu cinema, the filmmakers has now applied to two Telugu State Governments for tax exemption. Unlike other films which seek such exemption without proving themselves, the filmmakers of Ghazi, PVP Cinema and Matinee showcased the film and have thereafter approached Government seeking tax exemption.
The film has an integral connect to both the States as the film is set in Vishakhapatnam; but was picturized entirely in Hyderabad. As the two Governments have been encouraging Telugu film makers, Ghazi producers are hopeful of getting exemption orders.