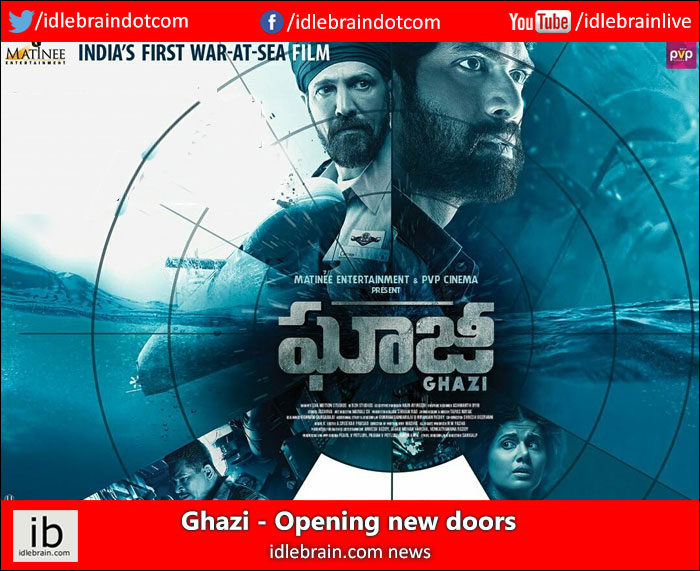 25 February 2017
Hyderabad
The success of Ghazi has opened new doors for Telugu film makers who are interested in generating new content.
Firstly, Producers will now believe that this kind of content will receive commercial success as Ghazi film is expected to do 10 to 12 Crore shares worldwide in Telugu theatrical alone.
This is apart from satellite rights available with the producers. The digital rights have already been sold to Amazon for a fancy price. The icing on the cake is however that though the film was made at a low cost of Rs. 12 Crores, the producer could split the cost into three languages. As this kind of content makes for pan-language content, the Tamil dubbing is doing reasonably well and the producers are making good profit.
What is exciting for future films with new age content is that the makers can think of Hindi language as well, as Ghazi has proved itself in Hindi too where it is expected to finally close at Rs.18 – 20 Crores net.
Hindi film makers like Karan Johar are now looking at such high concept films from south as after Bahubali, 'Ghazi Attack' has proved to be successful in Hindi even when, other pure Hindi films like Running Shaadi, Irada and Rangoon have proved to be losers.
In future, Telugu films high on content, can look at multiple avenues for exploitation, including in Hindi. Ghazi has indeed opened new doors after Bahubali.