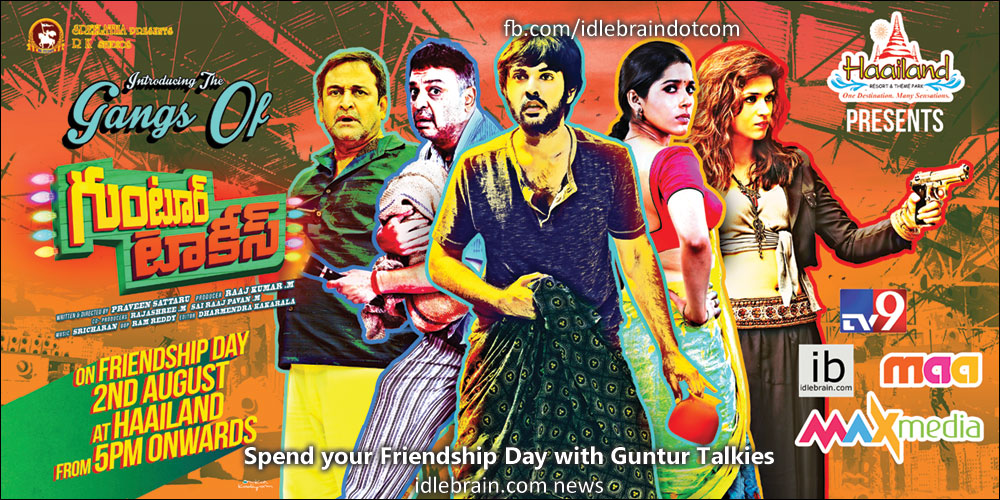 29 July 2015
Hyderabad
If you and your friends are wondering how to celebrate this Friendship Day, don't think further. Come; join the team of Guntur Talkies for fabulous Friendship Day celebrations at Haailand on Vijayawada-Guntur Highway this Sunday, the 2nd of August and be a part of "Introducing the Gangs of Guntur Talkies".
Don't miss the chance to take a "Friendship Day Selfie" with the stars on the stage LIVE on TV. Come and be a part of "Best Designed Selfie" and "Okey Okka Chance" Contests and win 10 tickets to the first day first show of Guntur Talkies. More surprises await you at the venue.
Come, let's have fun!