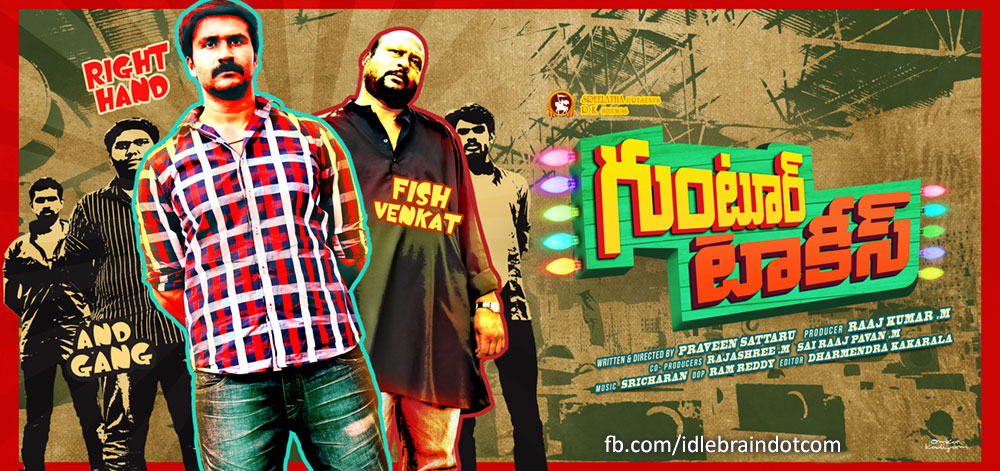 17 July 2015
Hyderabad
RIGHT HAND, FISH VENKAT AND GANG
Now, Jackie has an entourage. His most trusted Right Hand is a serious guy who takes his job seriously with a serious intention to seriously become his boss's prodigy. So, to help him in the process, he hires an experienced recruit, Fish Venkat who got trained under Mastananna from Hyderabad. The problem with an already trained recruit is that he has a mind of his own and Right Hand is going to realise that soon.
Ravi Prakash plays the Right Hand and Fish Venkat plays himself. Fish Venkat with his funny accent was one of the first few actors to have been locked in during the scripting stage of the film itself. He lives up to the trust put up on him.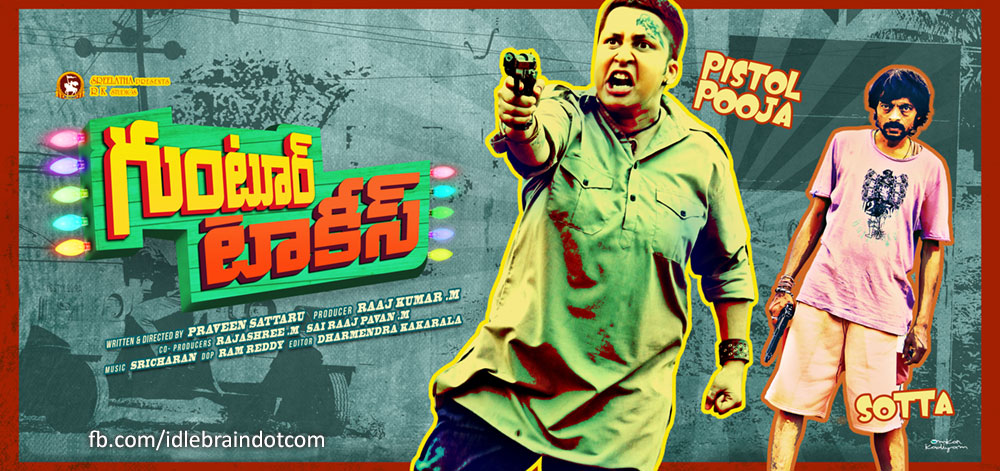 PISTOL POOJA AND SOTTA

When your name is Revolver Rani, your entourage better be as unique as you are. Pistol Pooja is a ruthless, wild and cut-loose mad-ass, deadlier than her boss. She is the one who runs the show with her one and half limb associate, Sotta. Together, they infiltrate terror in the lives of the rest.
Snigdha of "Ala Modalaiyyindi" and "Routine Love Story" fame plays Pistol Pooja and Palasa Seenu plays Sotta.
Rest of the Cast include:

Siddhu, Rashmi Gautam, Shraddha Das, Naresh Vijaya Krishna, Mahesh Manjrekar, Raghu Babu, Thagubothu Ramesh, Raja Ravindra, Jogi Naidu, Allari Subhashini, Karate Kalyani, Krishneswara Rao, Gundu Sudharshan, Jayavani.

Crew:
Written and Directed by: Praveen Sattaru
Producer: Raaj Kumar. M
Banner: RK Studios
Music: Sri Charan Pakala
DOP: Ram Reddy
Editor: Dharmendra Kakarala
Choreographer: Ganesh Master
Other characters in Guntur Talkies:
• Mahesh Manjrekar as Jackie
• Shraddha Das as Revolver Rani
• Naresh as Giri
• Rashmi as Suvarna
• Siddhu as Hari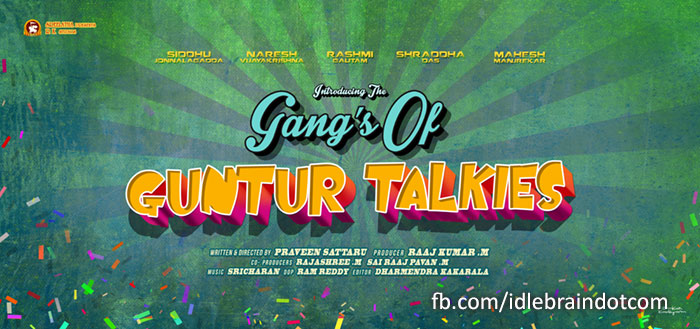 Introducing the Gangs of GUNTUR TALKIES
We are introducing a new segment called.... "Introducing the Gangs of Guntur Talkies". Guntur Talkies is a medley of stupid, brainless, dim-witted, silly, senseless, foolish, idiotic morons and we thought every single one of them demands an introduction.