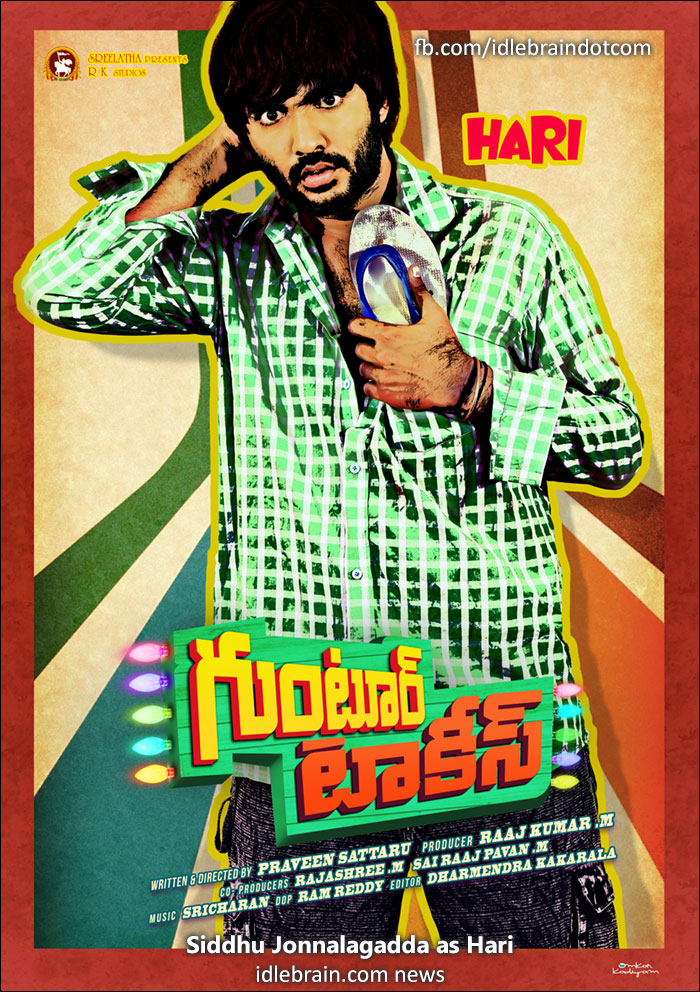 28 June 2015
Hyderabad
Hari, played by Siddhu is a 24 year old slum Casanova, who is in multiple relationships and yet doesn't shy away from having more. He is the most un-kept sloppy douche bag one would ever come across. How he clicks with women is still a mystery of its own. Anyway, he ends up taking refuge in Guntur having escaped from a gory past with notable scars on unmentionable parts of his body.
This sloppy douche bag is supported by an ensemble cast Rashmi Gautam, Shraddha Das, Naresh Vijaya Krishna, Mahesh Manjrekar, Raghu Babu, Thagubothu Ramesh, Raja Ravindra, Snigdha, Ravi Prakash, Fish Venkat, Jogi Naidu, Allari Subhashini, Karate Kalyani, Krishneswara Rao, Gundu Sudharshan, Jayavani.
Siddhu debuted with Praveen Sattaru's "LBW-Life Before Wedding" and has done couple of films after that. His Tamil film "Vallinam" has won the 61st National Award for Best Editing.
Crew:
Written and Directed by: Praveen Sattaru
Producer: Raaj Kumar. M
Banner: RK Studios
Music: Sri Charan Pakala
DOP: Ram Reddy
Editor: Dharmendra Kakarala
Choreographer: Ganesh Master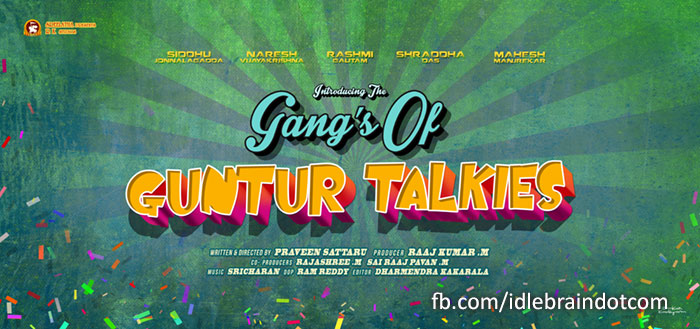 Introducing the Gangs of GUNTUR TALKIES
We are introducing a new segment called.... "Introducing the Gangs of Guntur Talkies". Guntur Talkies is a medley of stupid, brainless, dim-witted, silly, senseless, foolish, idiotic morons and we thought every single one of them demands an introduction.