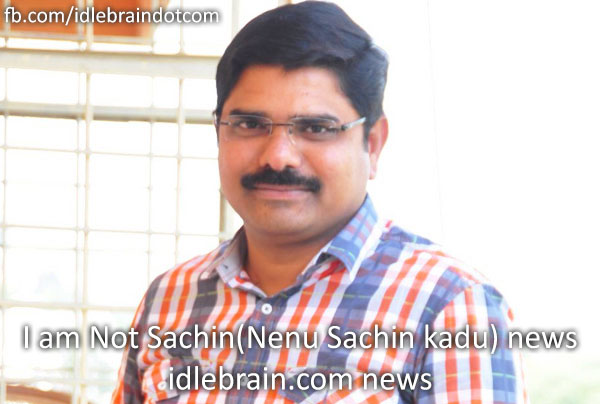 19 March 2014
Hyderabad
Madhura Sreedhar , who directed youth oriented films like Sneha Geetham , It's my love story and Back Bench Student, is coming up with an innovatively titled film "I AM NOT SACHIN" with tag line "nenu sachin kadhu" as his next film.
It's a story of middle class youngster who gained stardom in 20 -20 format cricket, and how he failed to manage overnight fame and money by involving in cricket betting.
Director Madhura Sreedhar said this film deals with the importance of love, trust and moral values in Human Relations. This movie is produced by Dr. MVK Reddy under Shirdi Sai Combines and Presented by Multi Dimension Entertainments Pvt. Limited.
Story is written by BVS Prakash and Cast n crew will be announced soon. Shooting of the film begins in the month of May.